How might we alleviate the Head of Product Development's workload, increase efficiency among the team, and allow for more transparency? 
By defining a workflow that defines roles and increases ownership, accountability, and clarity, the Ravensburger team in Seattle will be better positioned to support global and local strategic goals, and provide better support for every product concept. 

My Role
I took disparate pieces of information, choppy content, a few giant flow charts in German—and many conversations to learn more—I put together a series of informative graphics that supported a larger presentation to help the team define their own processes. 
This was a short project in Feb. 2020. I'm looking forward to seeing how this affects production workflows and empowers decision-makers as they create licensed games and new products in the future.
Current Process
The current process documents were difficult to understand for the team in Seattle.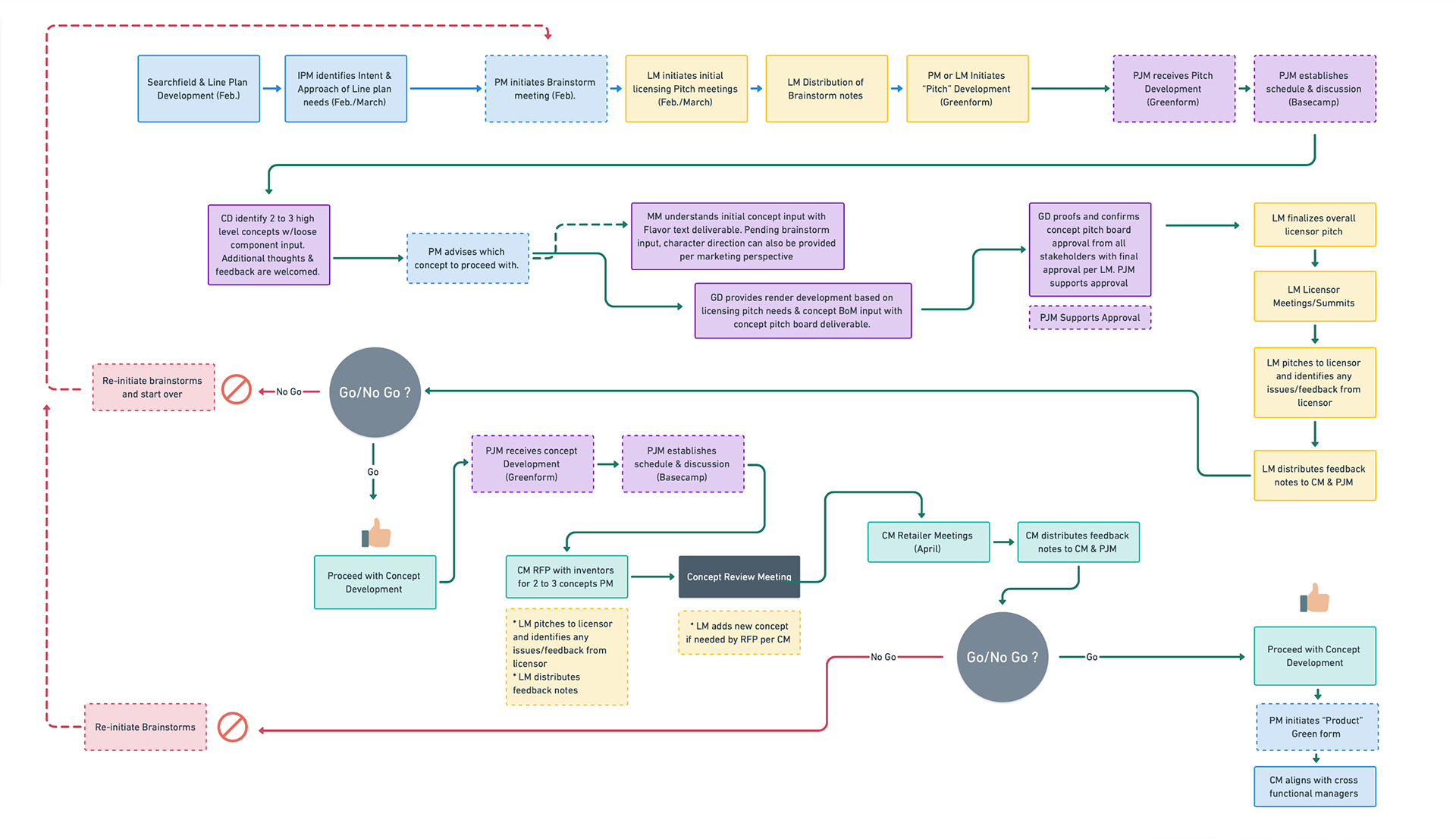 I designed the first process flow in Whimsical to get a feel for how things fit together; organizing the content in color coded sections that tied back to roles and goals from previous slides (not pictured). For added understanding, I created a similar, easily-editable flow directly in PowerPoint that allowed the process to be described a little differently, resulting in greater understanding and increased engagement.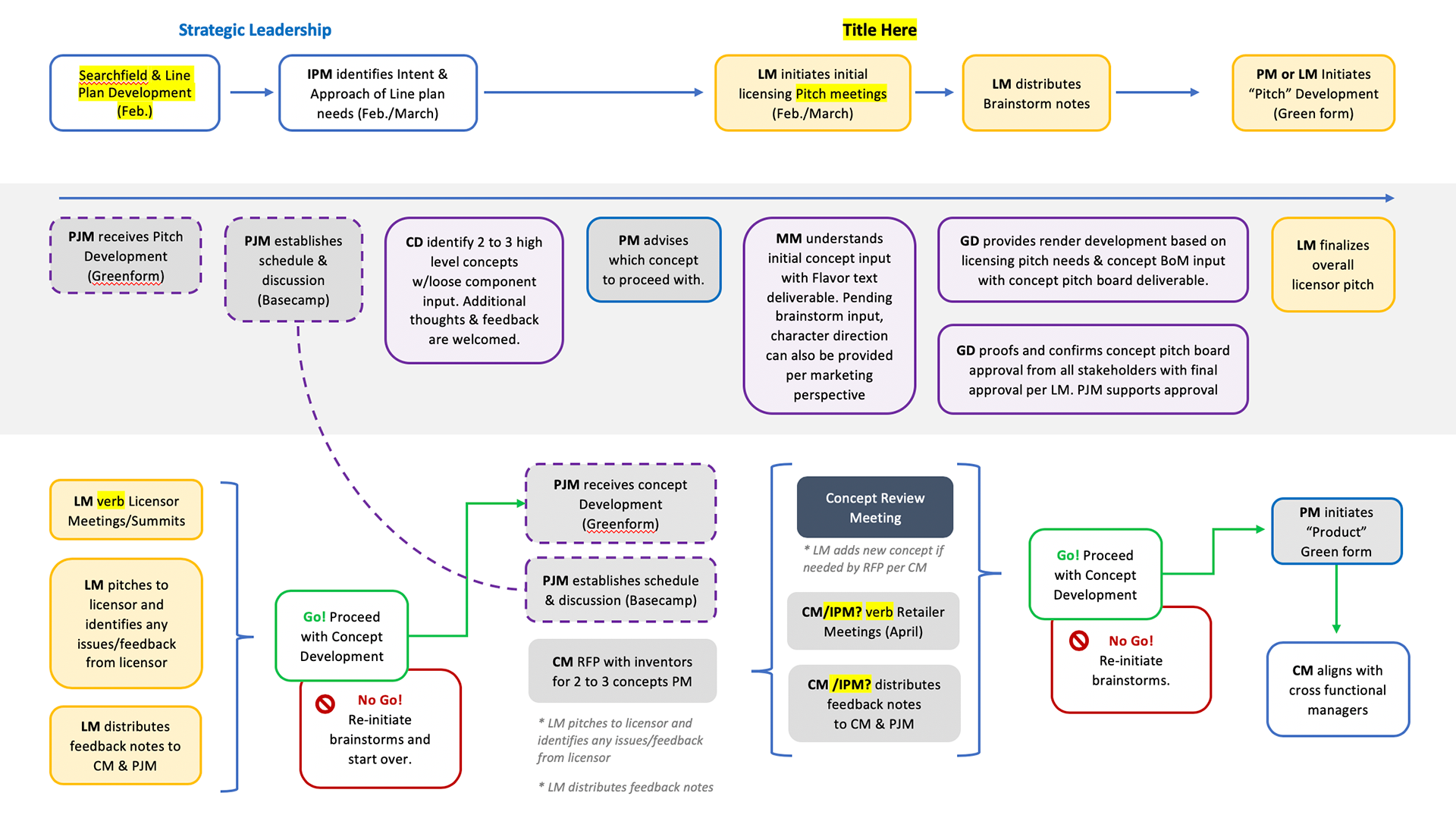 It's amazing how complex it can be to achieve a greater sense of simplicity.