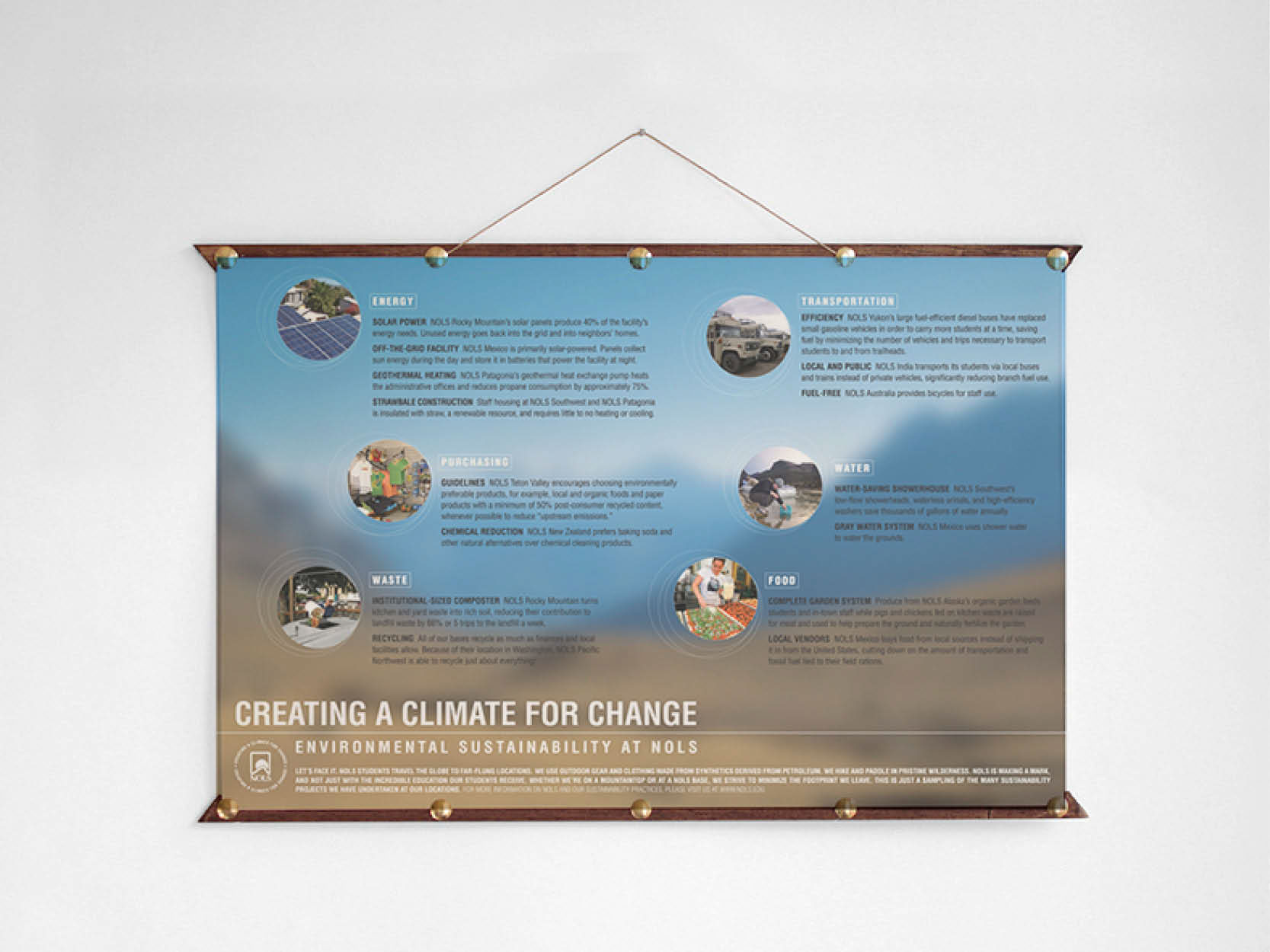 Partnerning with the Environmental Stewardship and Sustainability department at NOLS, I created a poster that captured the essence of 6 main sustainability initiatives. NOLS often prefers to advise good judgment—emphasizing the importance to weigh the risks of possible decisions—rather than being prescriptive with specific policies. 
The poster highlighted specifically what some of the bases worldwide were doing to contribute to these 6 initiatives, to teach and inspire through examples. 
The final poster size measures 3' by 2' and hangs in hallways and on issue room walls around the globe for both staff and students to see.