Claudia Pearson, longtime manager of the NOLS Rocky Mountain rations room (aka. The Gulch) created the Gulch Bar. This is a serious bar that begs to be eaten on a long hike. We desk-job-folk have to save it for the weekend! 
Samantha Baker was our intern at the time and utilized stock illustrations to create the packaging design. She investigated printing and packaging options with printers, and worked with Claudia to finalize the product.
I took on the role of Art Director and project coordinator/supporter/mentor.
I the copy on the back of the package, cutting the word count in half, allowing space for nutrition information and an ingredient list. 
In the mountain town of Lander, Wyoming, athletes lead very action-packed lives that require a nutritious, wholesome fuel source. So I created an energy bar that would sustain a person through a long hike or a hard workout—something that was a combination of chewy, sweet, salty, crunchy, and had lots of good calories. It had to be a bar that contained the highest quality ingredients, was wheat/gluten free, and delicious. I feel that we have achieved this goal and wanted to share it with all of my active friends. Enjoy!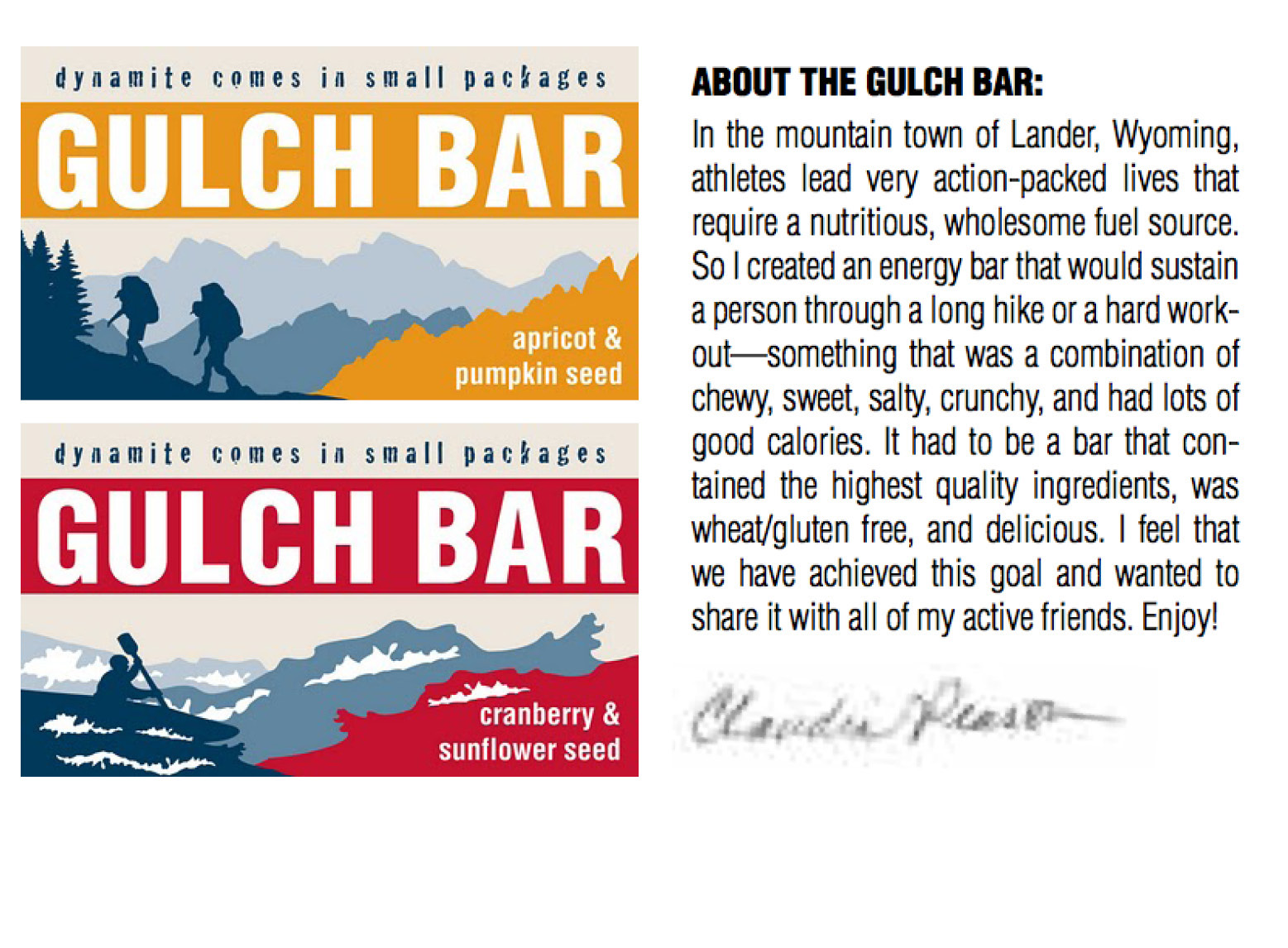 Then-intern Samantha, with her creation at the International Climbers' Festival in Lander, Wyoming: