The Faculty Summit gathers NOLS wilderness instructors from across the globe in Lander, Wyoming, for three days of staff development and camaraderie. 
Less is definitely more when impressing this audience. The attendees are a group of casual outdoorsy folks, some of whom live in their vehicles and camp between leading wilderness expeditions. There's a very fine line between keeping it simple and overdoing it with this crowd—they want to be appreciated and know this event is professional, but wouldn't dare be part of something wasteful. 
I established the brand of the Faculty Summit, utilizing NOLS' standard fonts in specific ways and setting up a color palette.

My roles: brand manager and strategist, art director, designer, client liaison, and print production coordinator.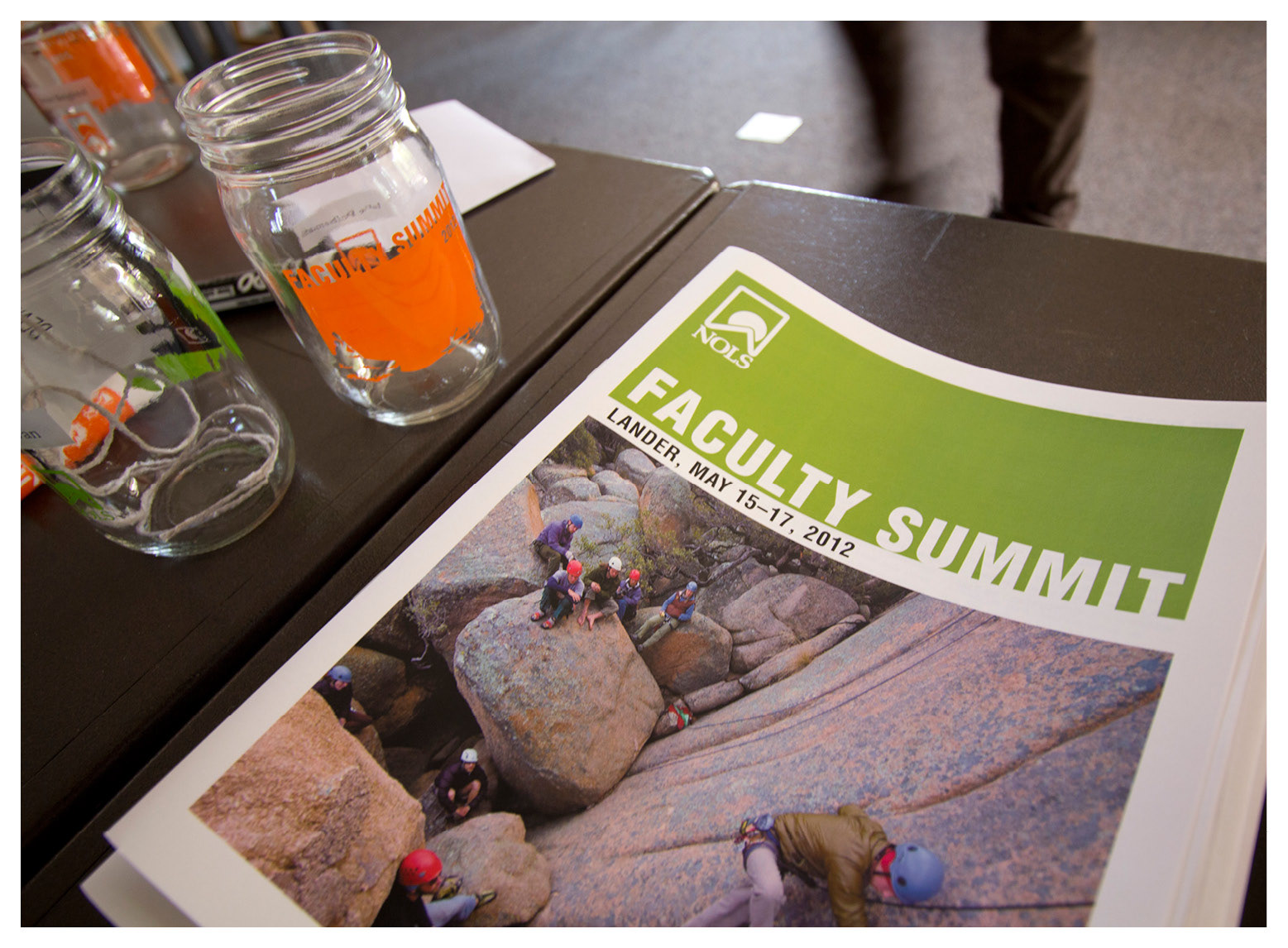 Standards: 

A brief guide for the creative team, detailing colors, angles, and other details: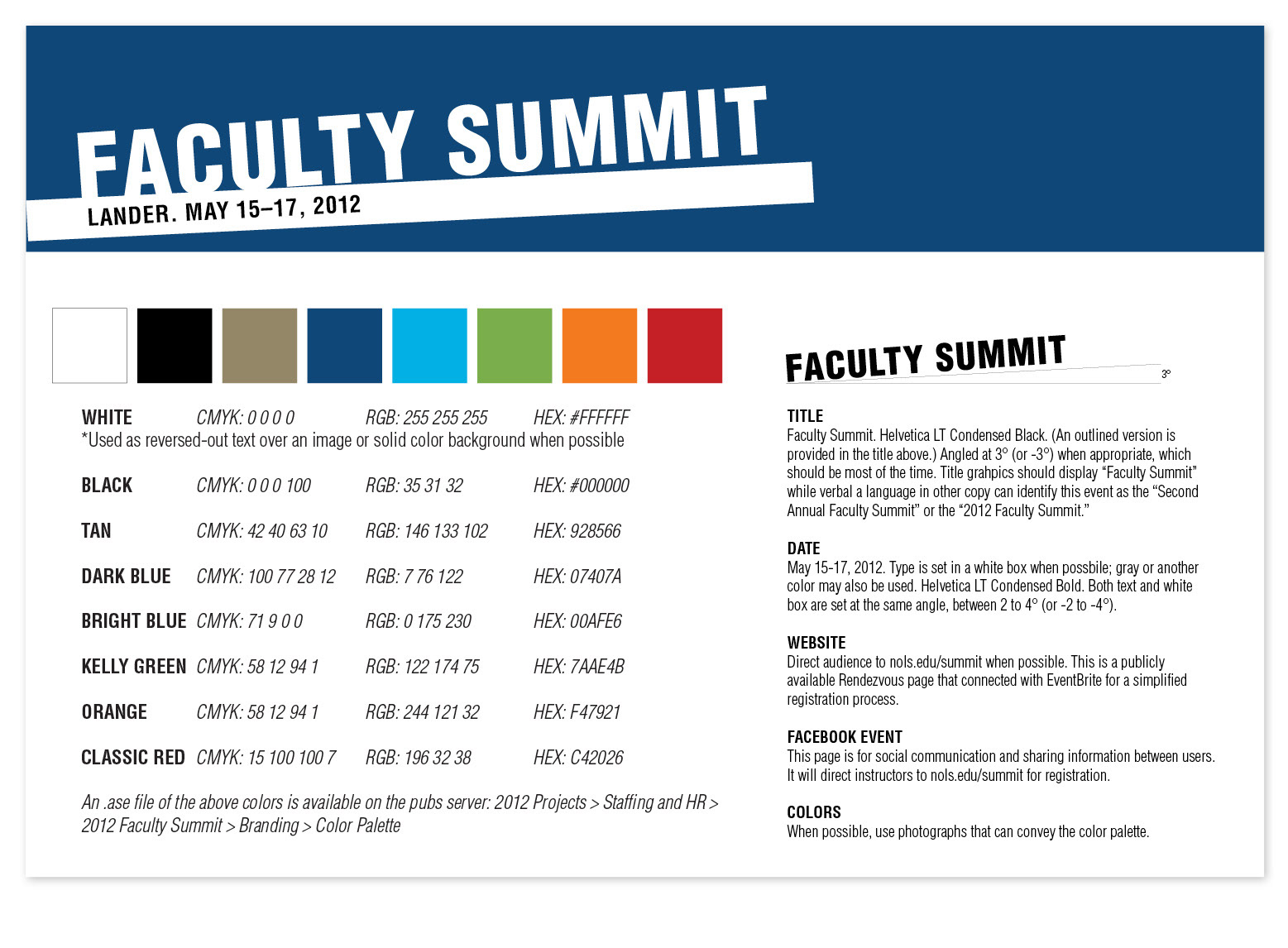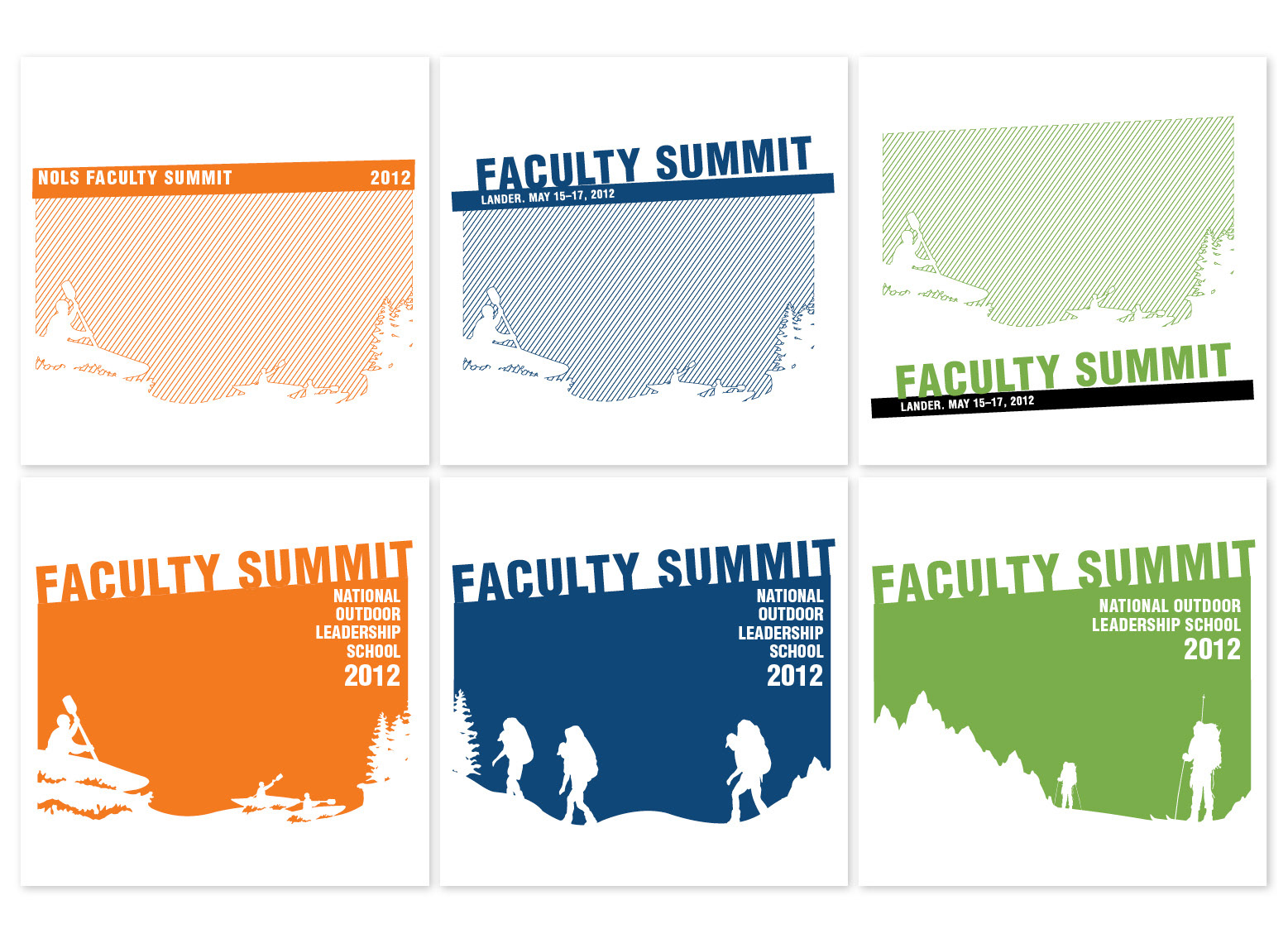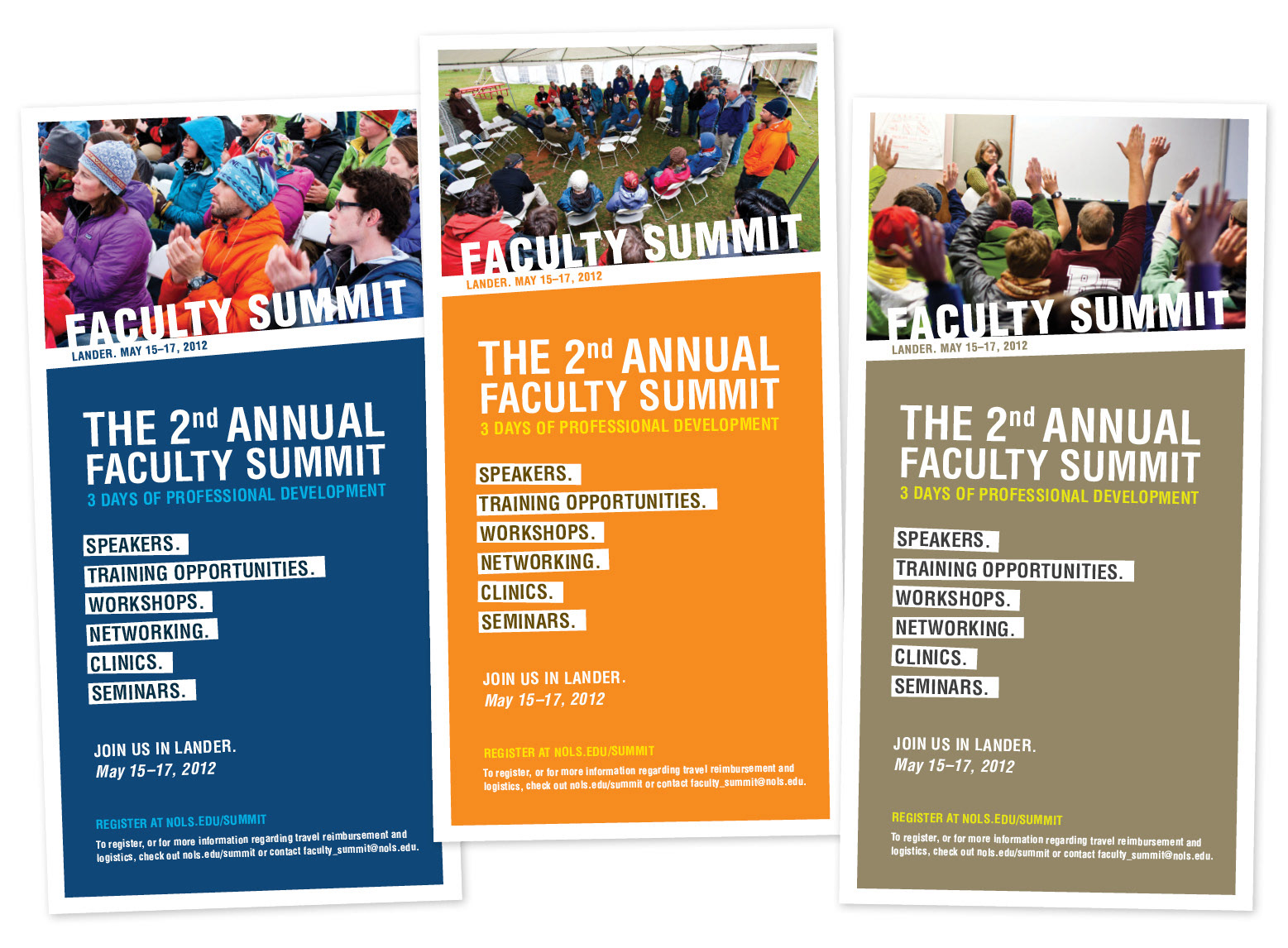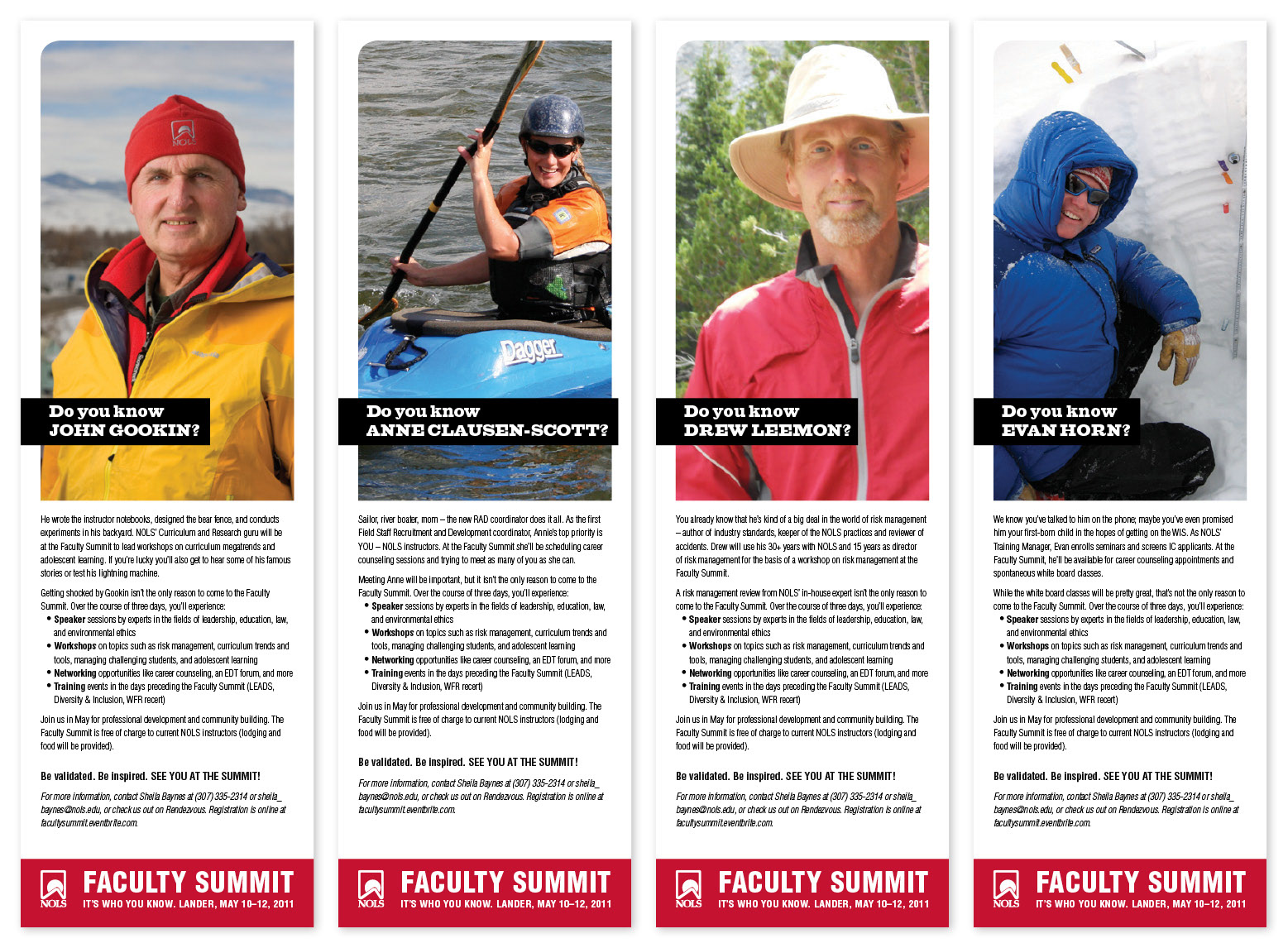 Direct Mail: 

Postcards, with room for a personal, hand-written "hello" from coordinators in the Staffing Office: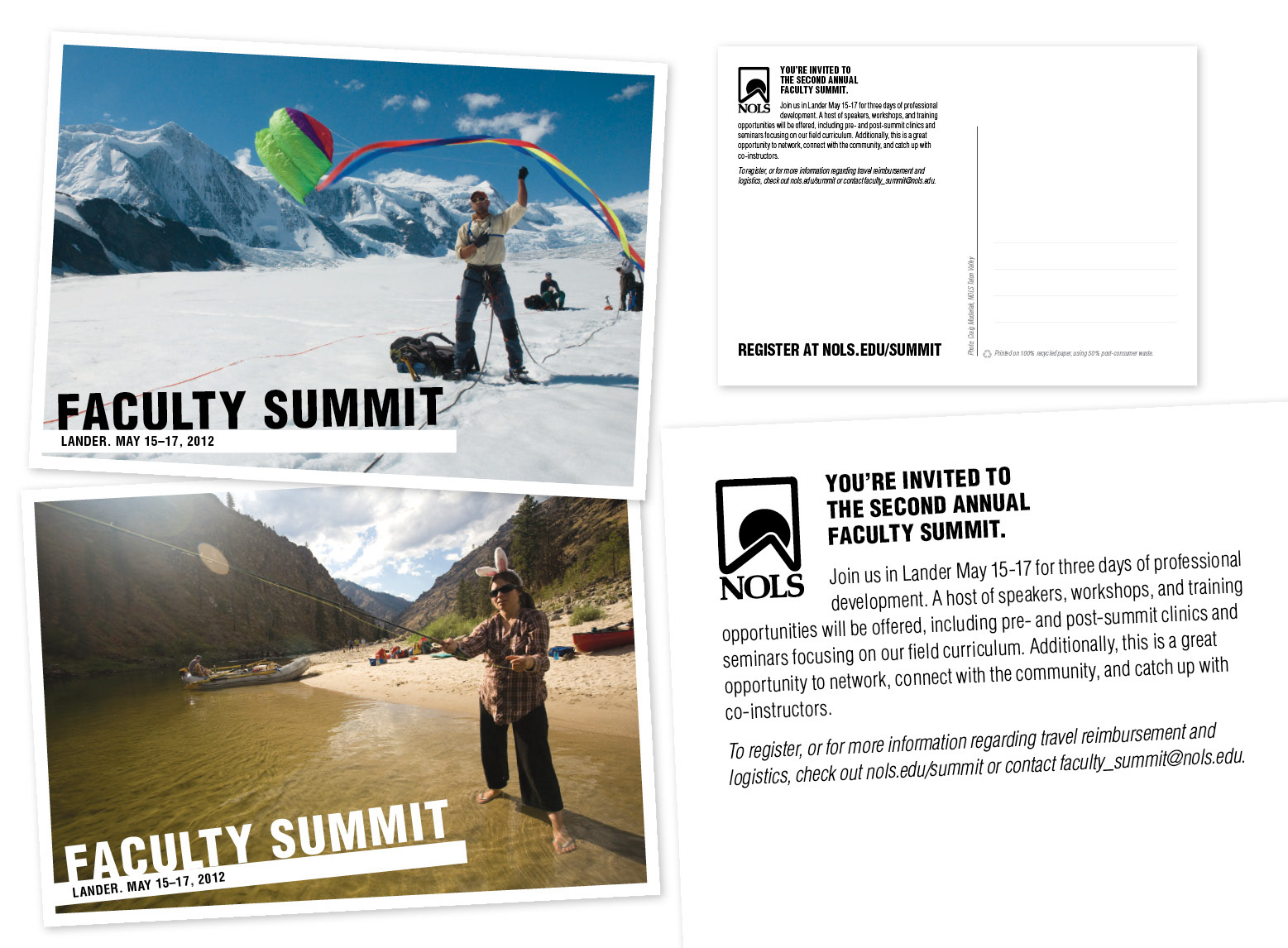 Swag:

 To support sustainability efforts, no cups were provided for an evening social in 2011. Instead, attendees received a pint glass, doubling as event swag. We printed in white to emulate a simple, etched effect to stay under budget and contribute to a zero-waste goal for the event.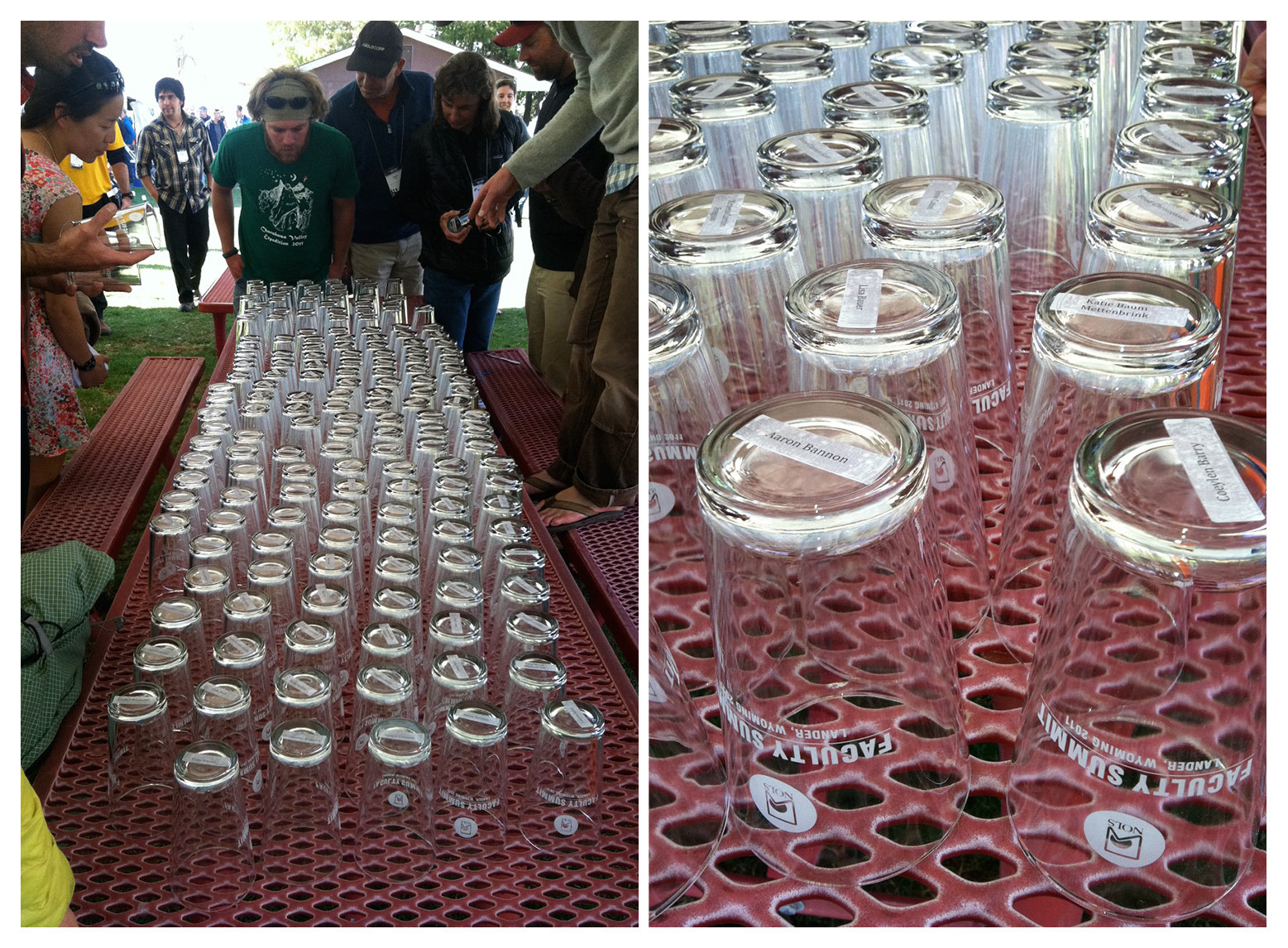 Name Tags: 

With a tiny budget and knowing the event name tags would only be used for a few days, I designed name tags that could be practical but not at all wasteful. Organizational standards for sustainability as well as instructors' high standards for environmental ethics dictated a very simple product.
We printed small booklets, french-folded the inside pages (made from the backsides of our used office paper) and stapled them to form name tag booklets that included the schedule and a facility map. A data merge for each participant's name and identifying details, and a team of interns assembled the final product. A true DIY adventure!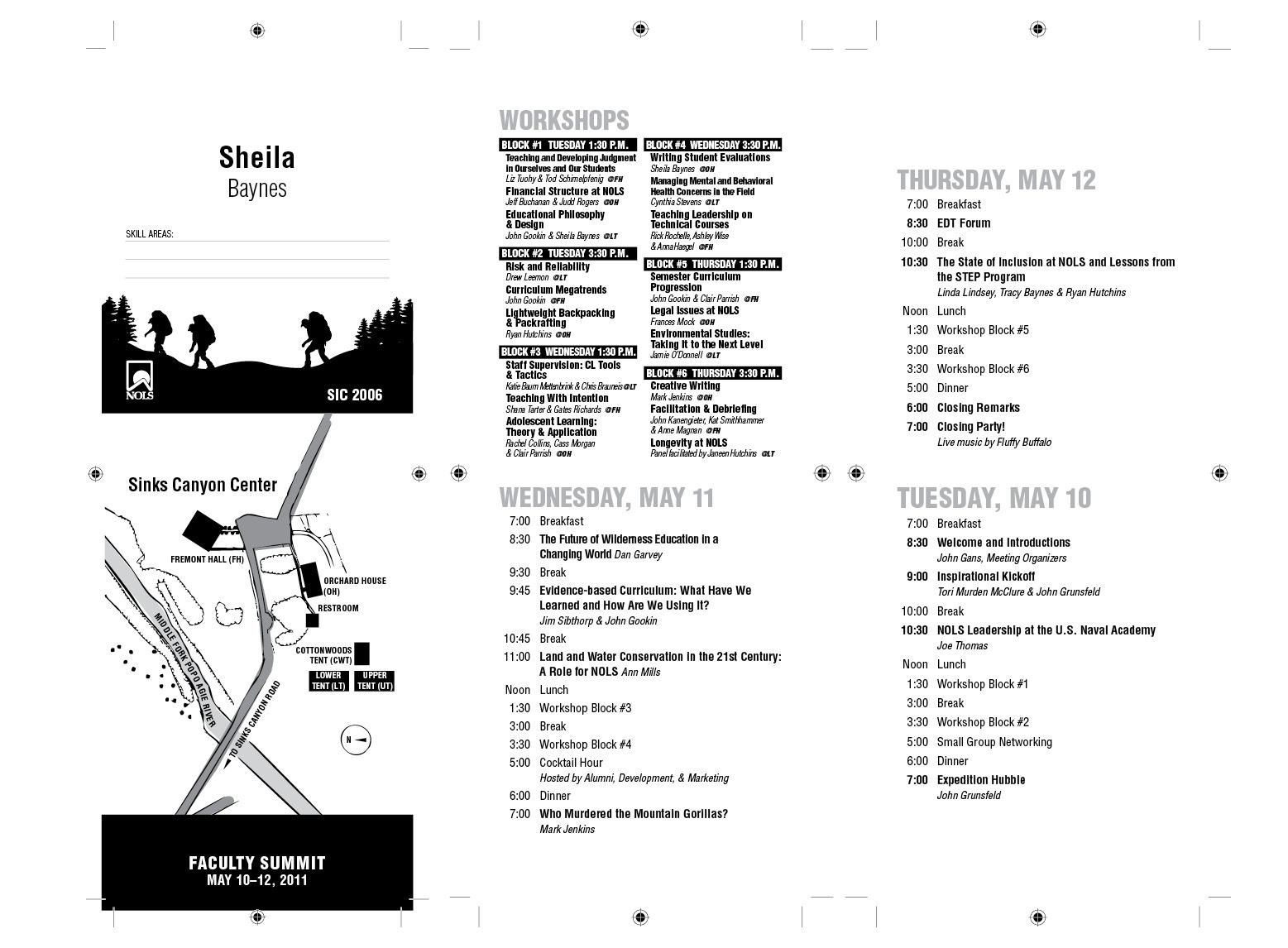 Instructors contributed by adding their own skills to the final product: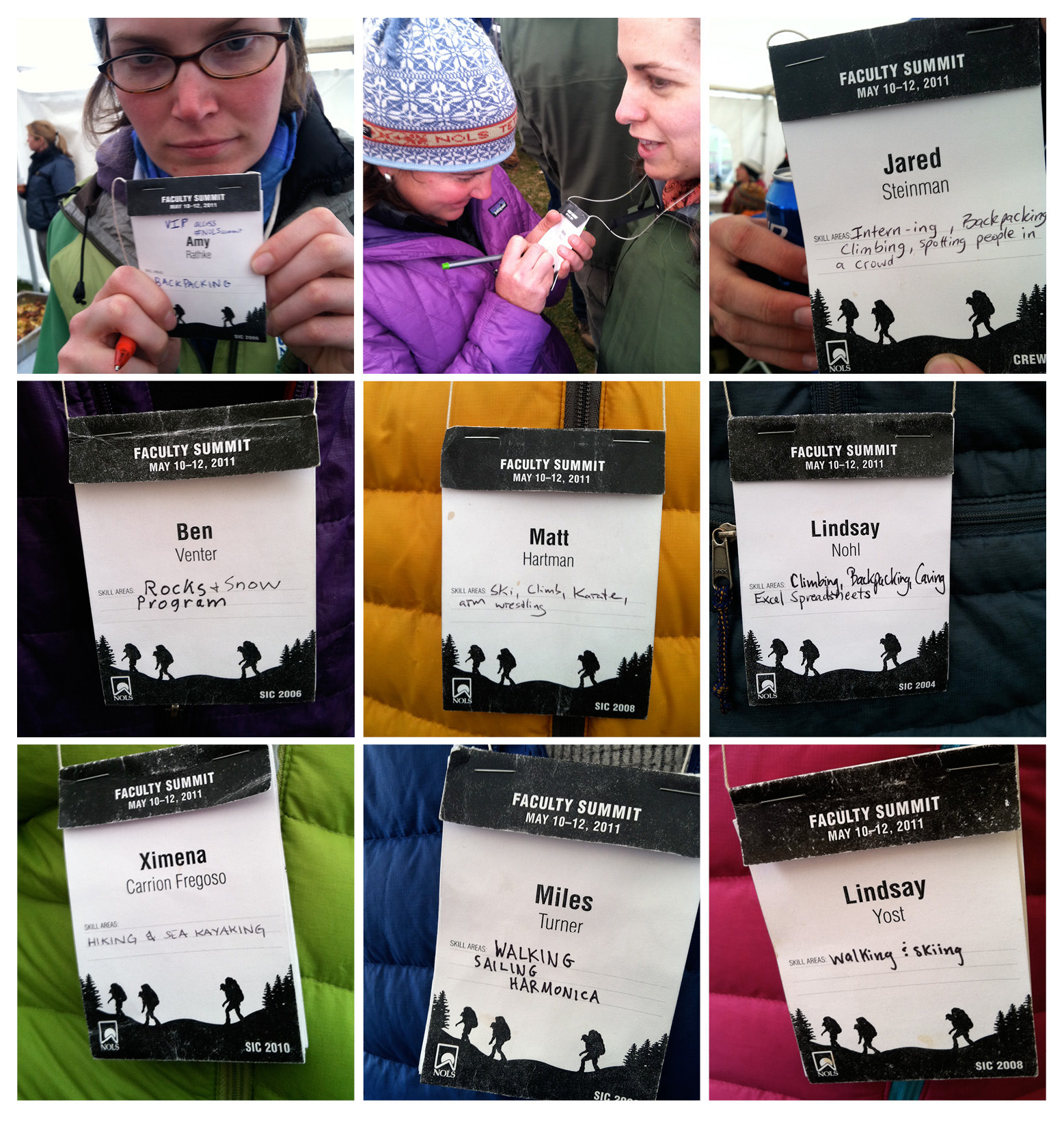 Program: 

The event program provided the schedule, speaker bios, and workshop descriptions. Some attendees actually gave negative feedback regarding the expense of printing the covers in color. Less is definitely more when impressing this audience. It was content-focused, in a well-organized, easy-to-replicate-next-year layout: