I designed five annual course catalogs (cir. 100,000/ea) for NOLS. This was a full redesign from previous catalogs. Reflecting business goals, we told the stories of some of our wilderness school graduates in more detail which was a significant editorial shift from focusing solely on course descriptions. We decreased the page count as well as the trim size, shrinking the publication from a 128-page catalog to just 48-pages plus cover, and coming in dramatically under budget.

My role: I served as the art director and designer, organized all photo submissions, collected feedback from contributors, and managed the internal review process between 10+ individuals at NOLS locations around the world. I specified paper, ordered the print job, and negotiated pricing to keep the project within our budget. Later, I also checked each form on press and coordinated a targeted mailing.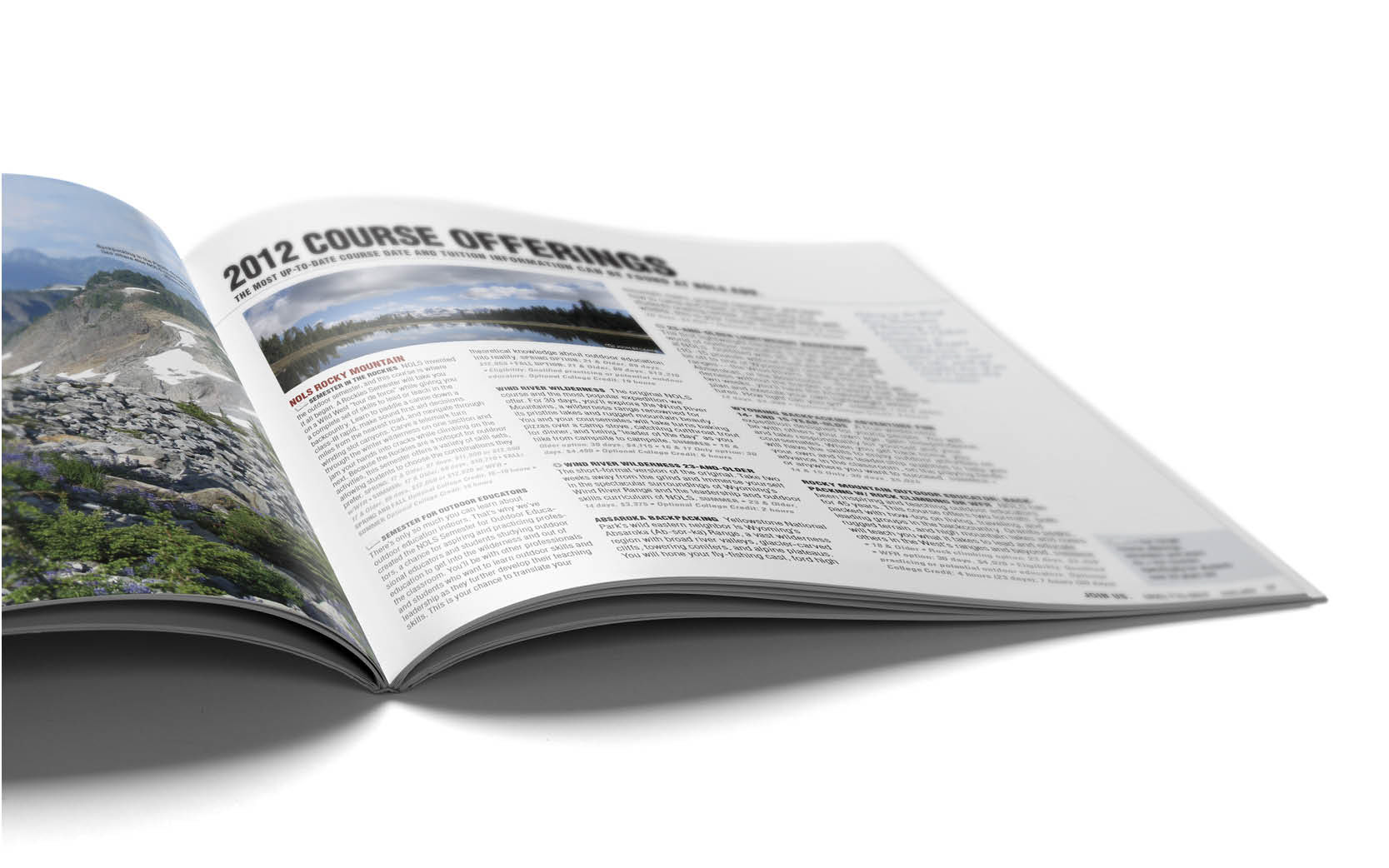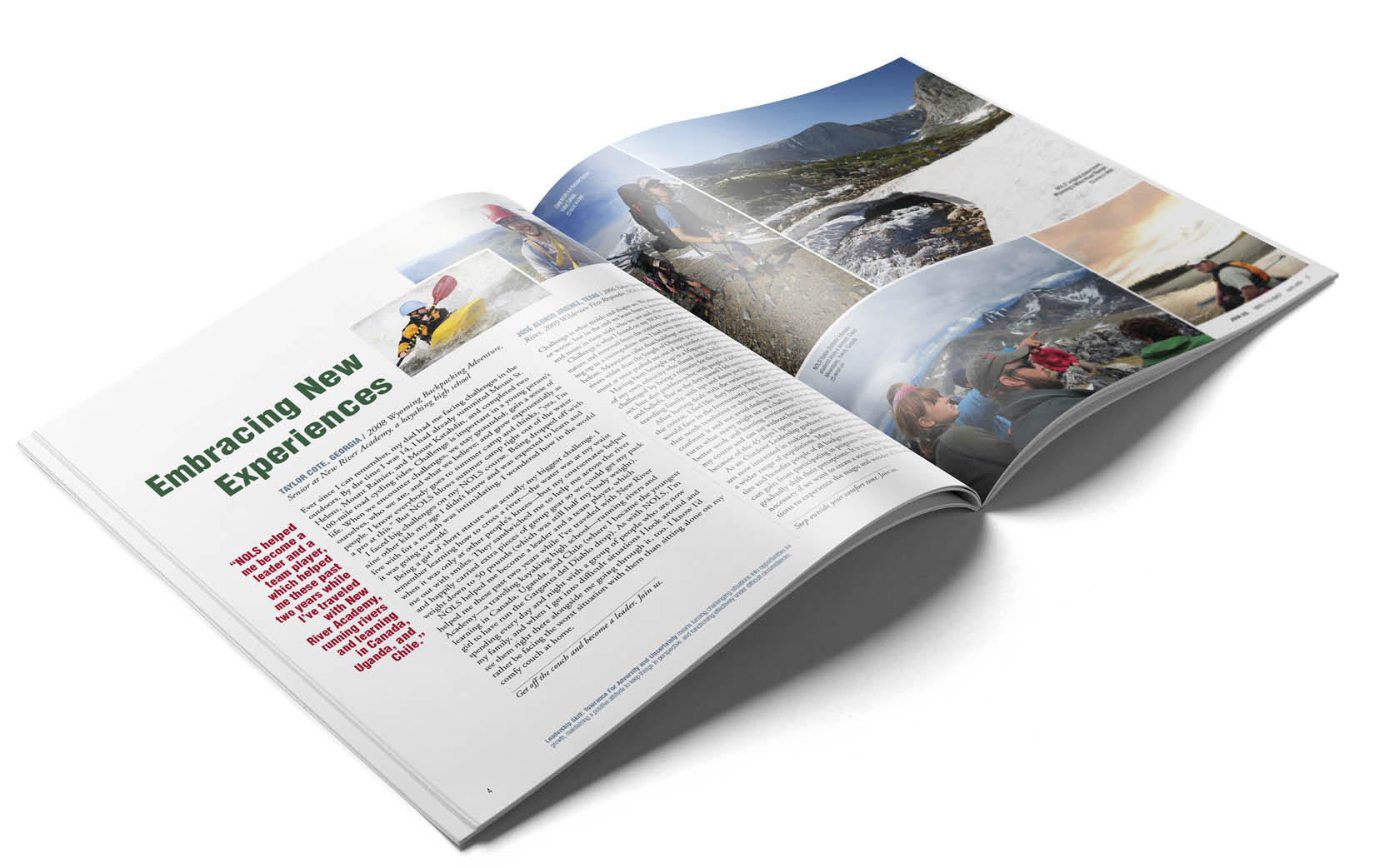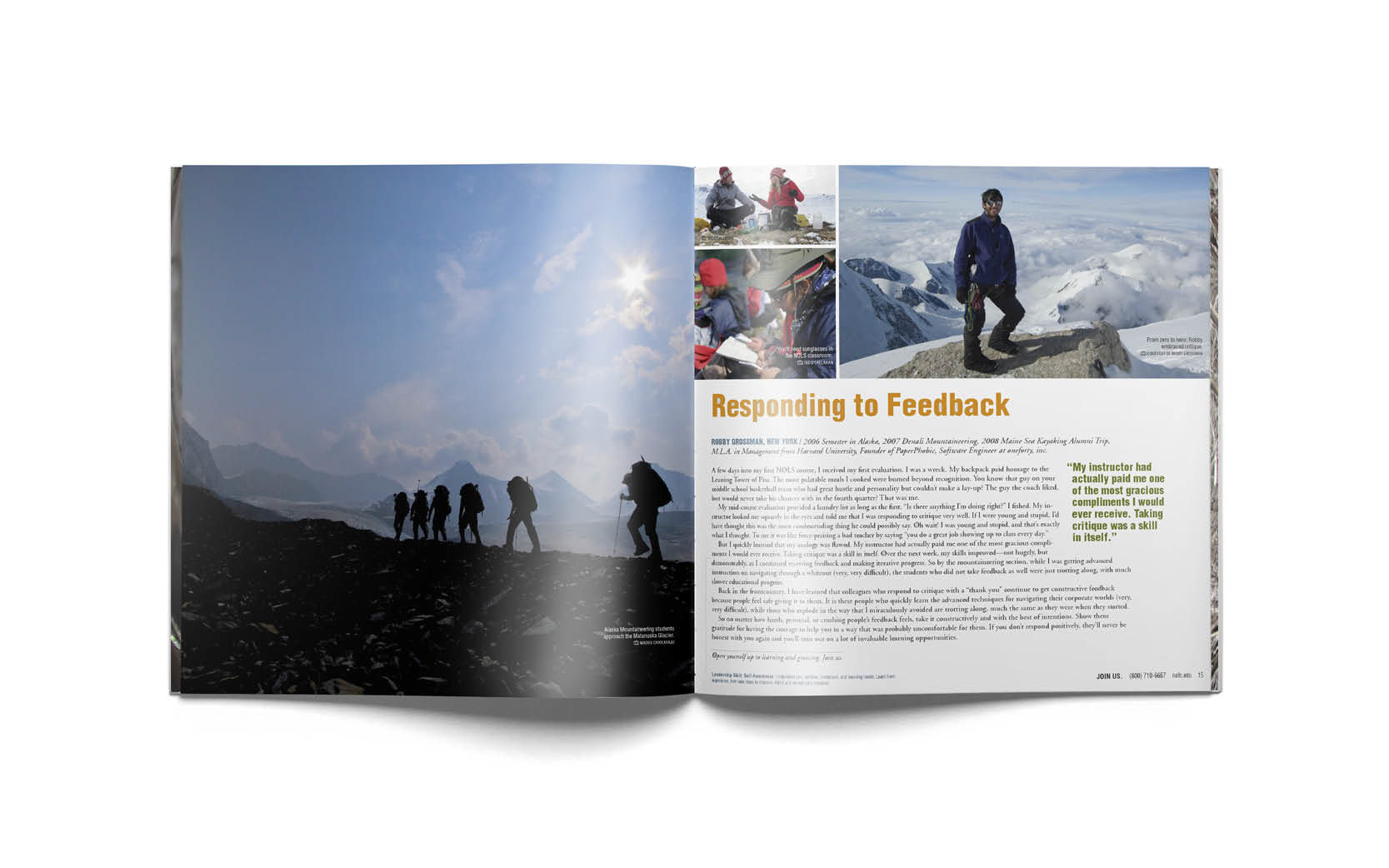 QR codes were paired with course descriptions to point to videos like
Winter Warmth
, supplementing the printed piece with video content.