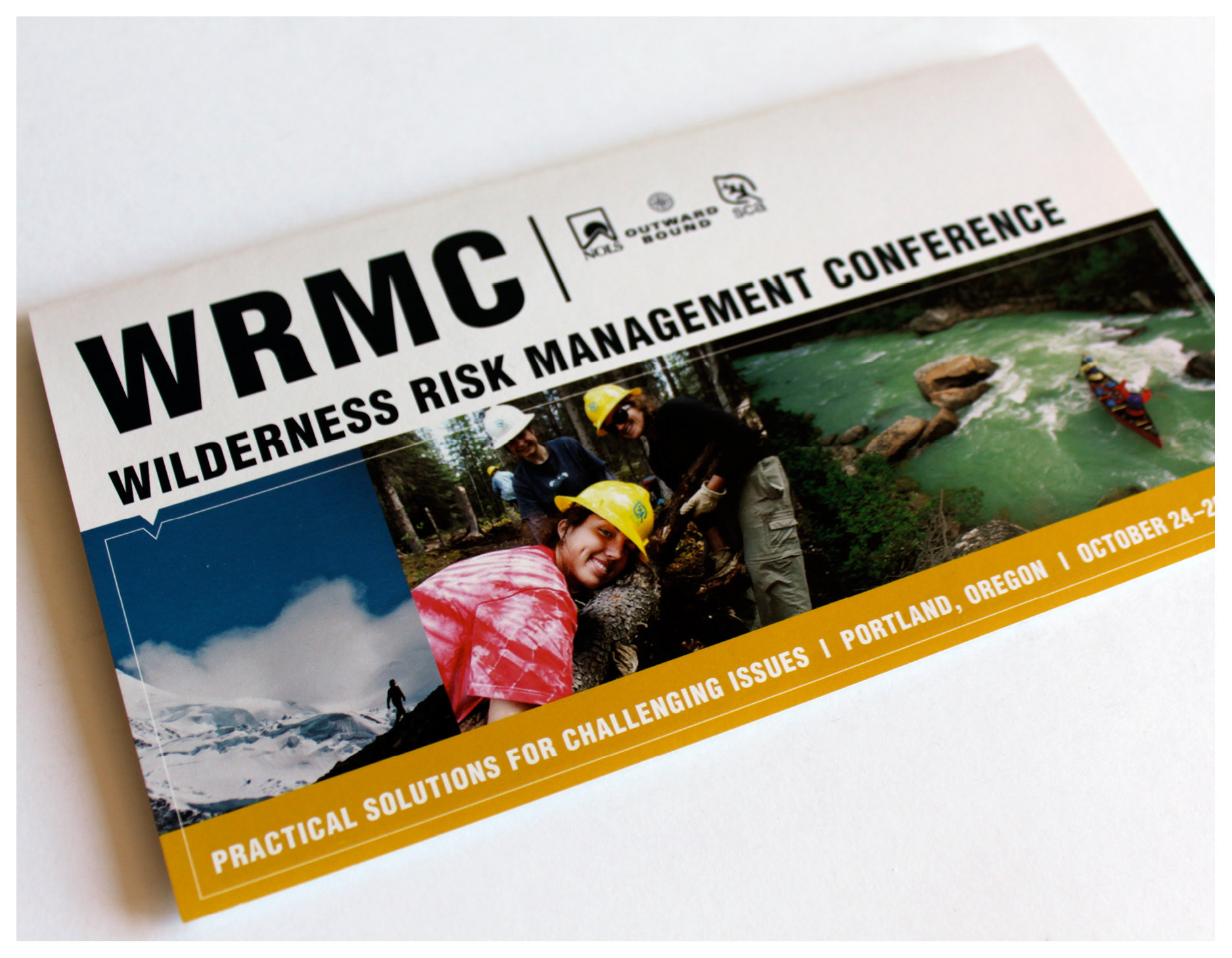 I designed a brochure for the 2012 Wilderness Risk Management Conference in Portland, Oregon. I utilized field photographs from the conference co-sponsors and packed in as crucial information while maintaining a simple, low budget print run.
We targeted previous attendees and managers in the outdoor industry (a highly specialized field including wilderness guides, camp administrators, students, lawyers, etc.) and set records for conference attendance with the 2012 event.
This was the 5th year I designed print materials for the WRMC conference. Each year, materials often included postcards, brochures, and conference programs. I set style standards for web graphics, email promotions, and conference programs and signage as well.