We worked with the team at
Palador
to redesign the Bethany Community Church website. The church was 100 years old and growing rapidly, with five new neighborhood churches in recent years. With now thousands of members, and visitors coming to the site looking for multiple meeting locations—our site was outdated and those new locations were feeling more and more isolated. 
Details were hard to find and information was difficult to sort through. The site redesign was just one effort to both distinguish and unite the church staff and separate congregations across our city, and to reflect a mantra of "
one church many locations
."
The old site wasn't responsive and location pages were hard to find, cluttered with graphics and small popup windows.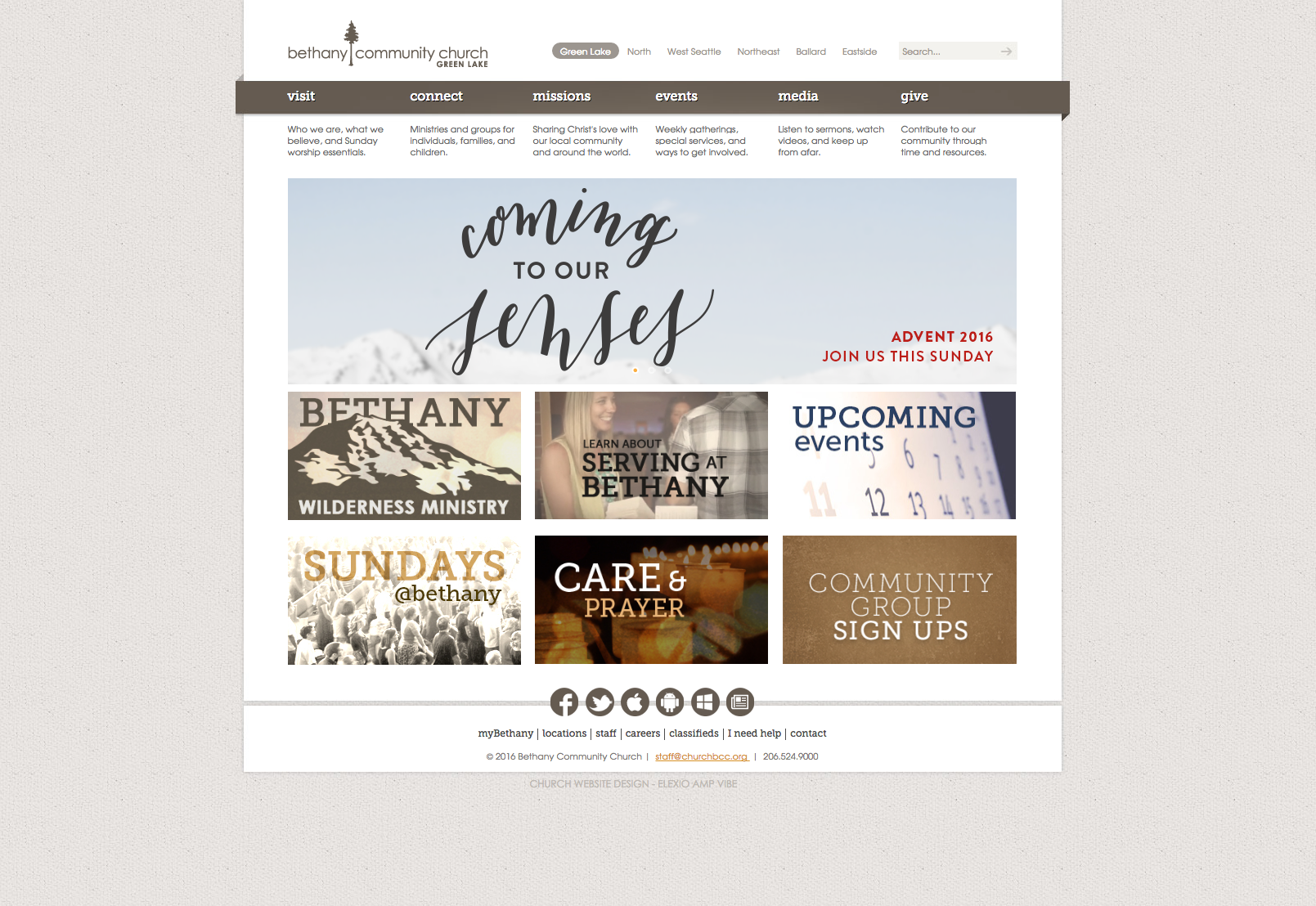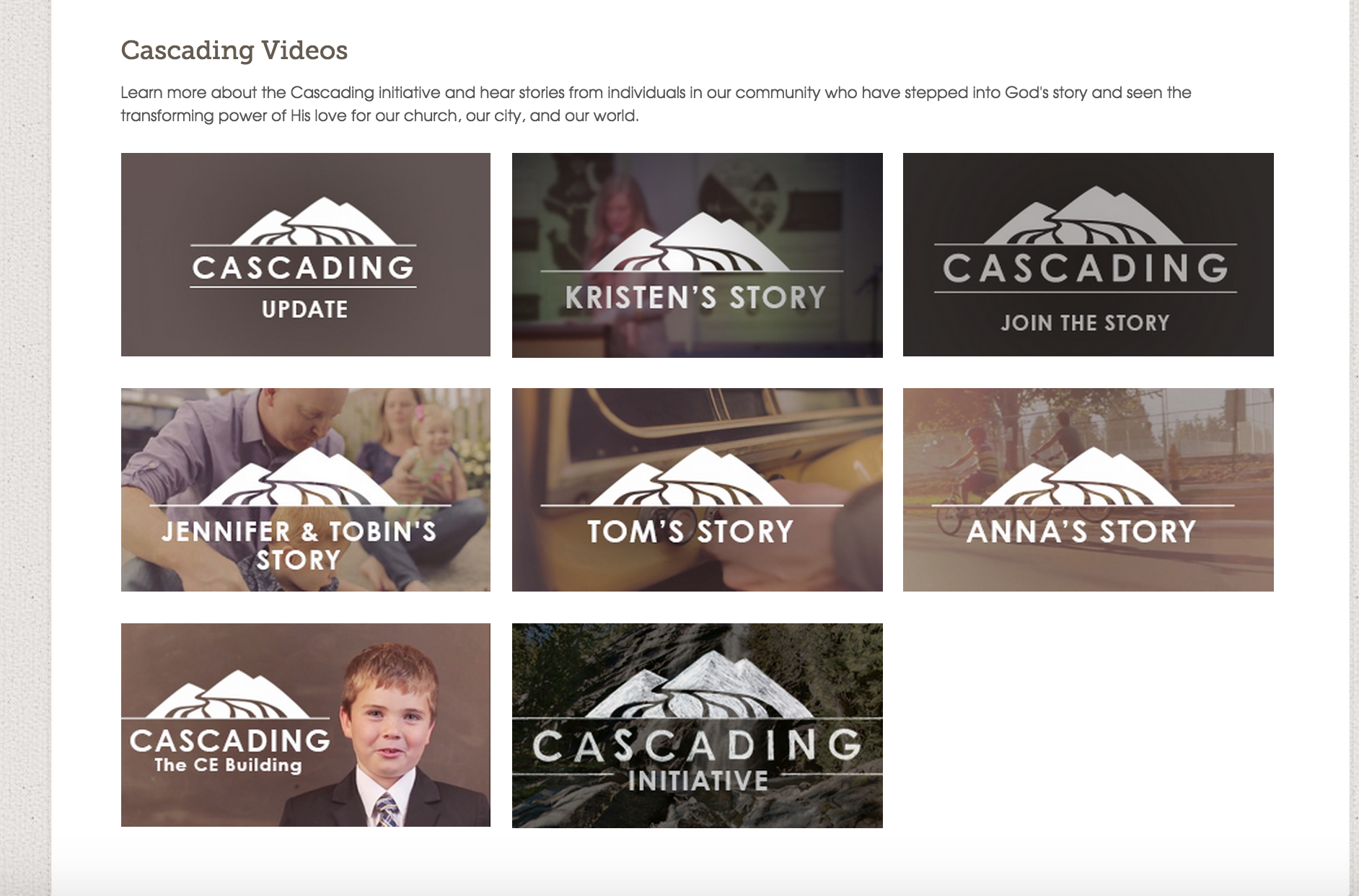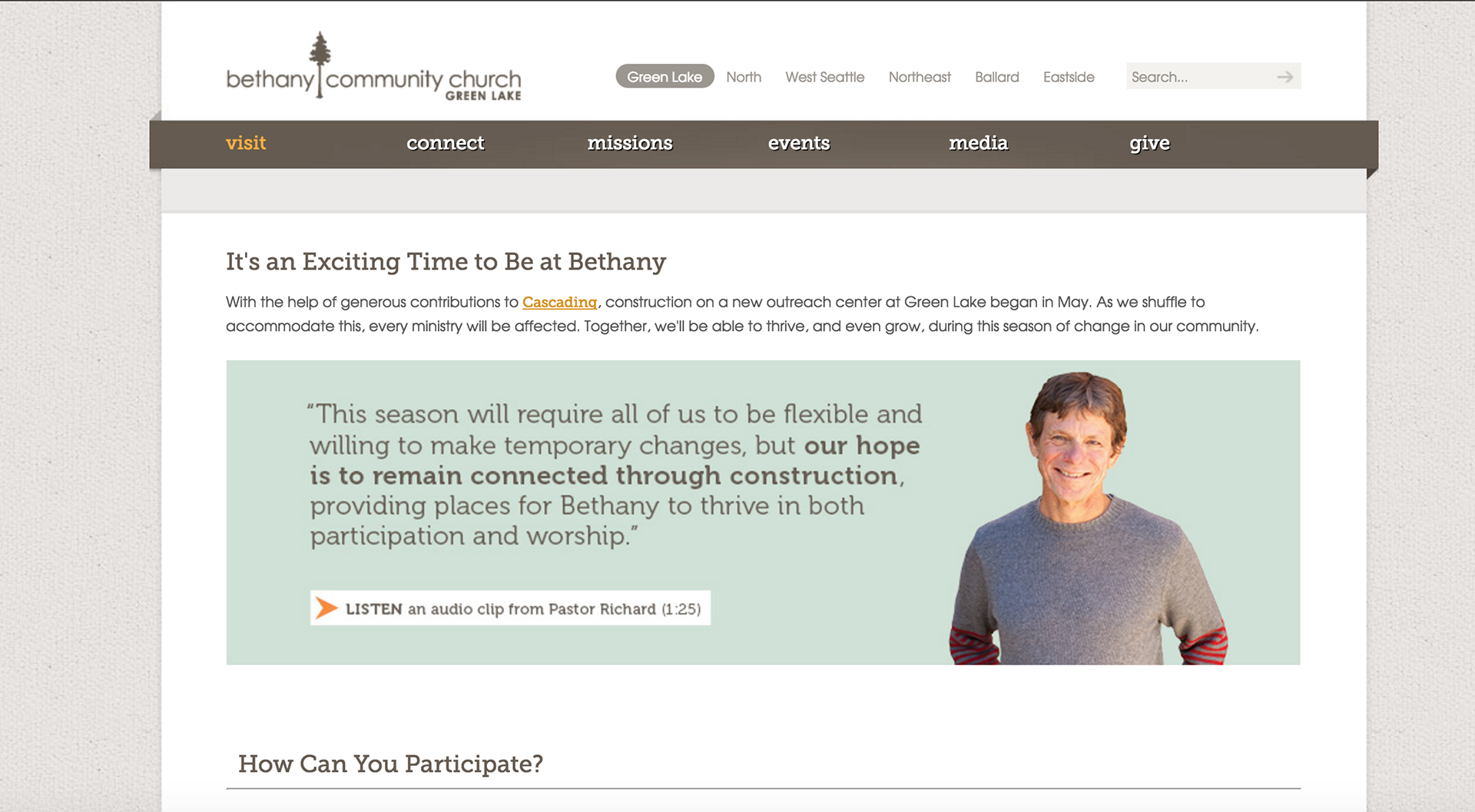 Our user research focused on analytics from our own database of members (geography, age, program participation), our website traffic and a stand-alone app that we maintained separately from the website, as well as a survey of the congregation.
We moved forward with three key users in mind: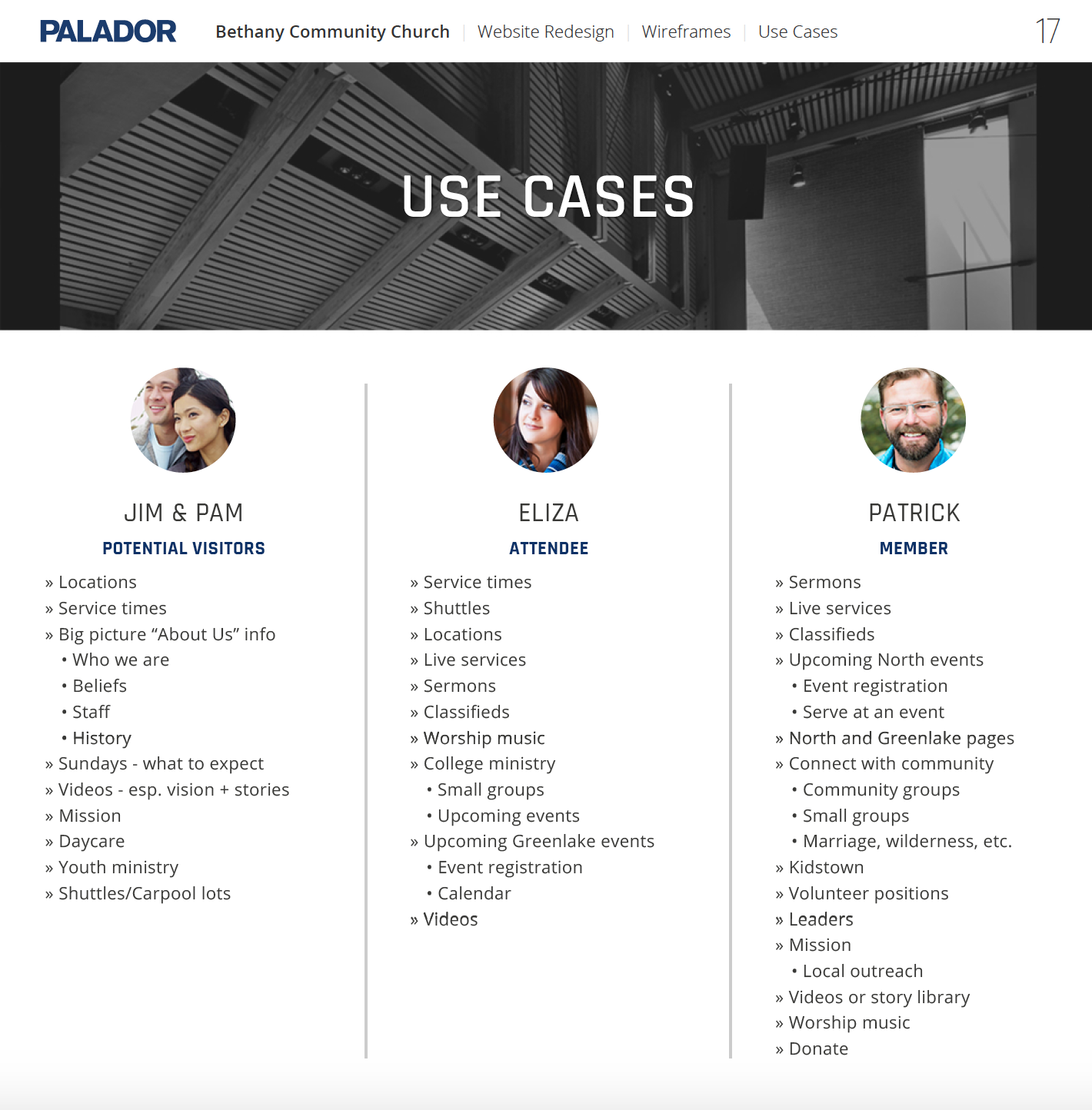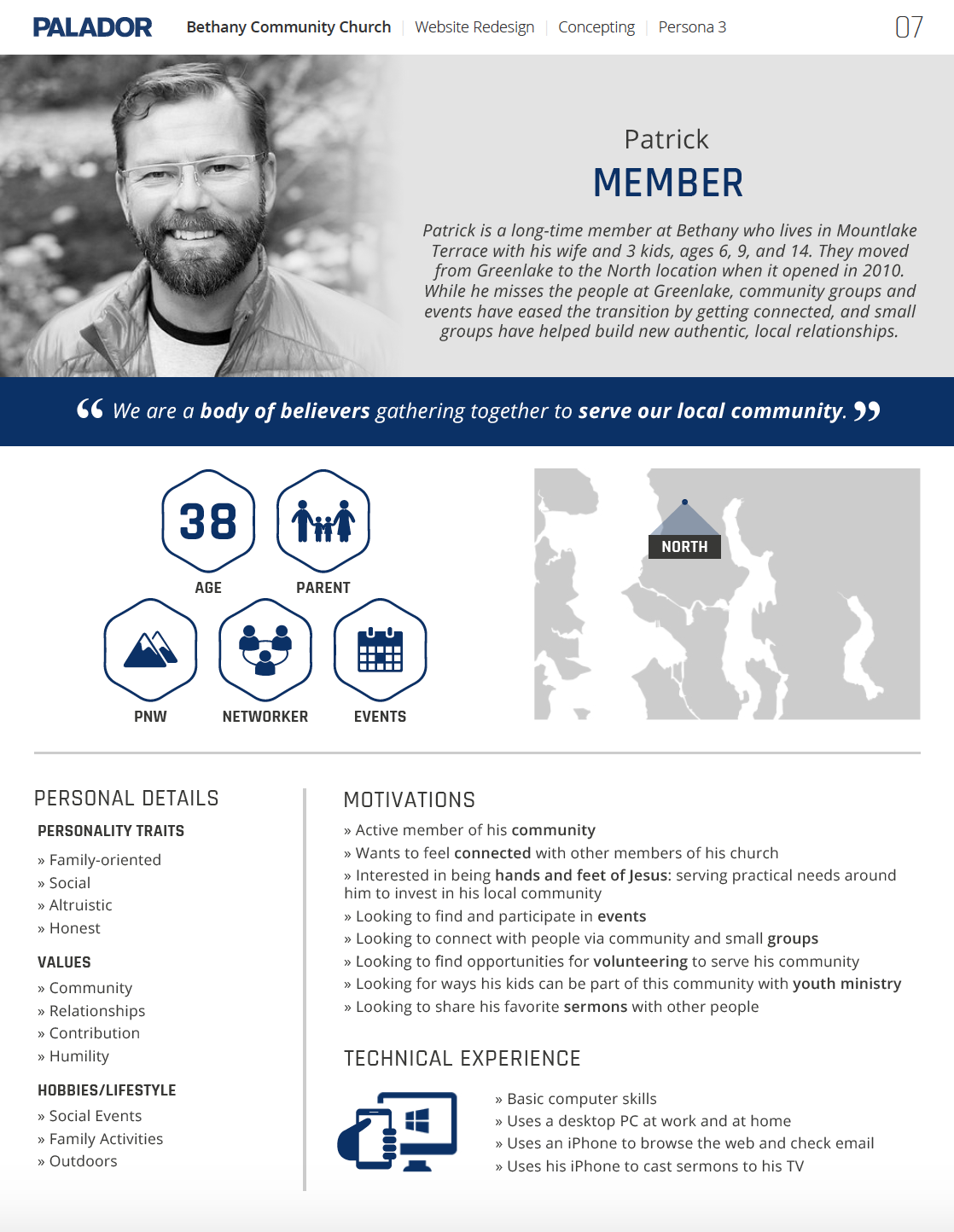 We mapped out how each user might navigate the site.

The sitemap required the most input from our senior leaders and in the end, it reflected our new organizational structure. Through it, we created pathways users could easily navigate, both finding the information they needed, while also understanding more about how the church is organized as "one church in many locations."
We united some content centrally (like 
Giving
and 
About Us
) while offering a design system and structure for the content on location-based subpages.
This structure was a huge help later as we allocated content ownership on the site to a half dozen administrative coordinators.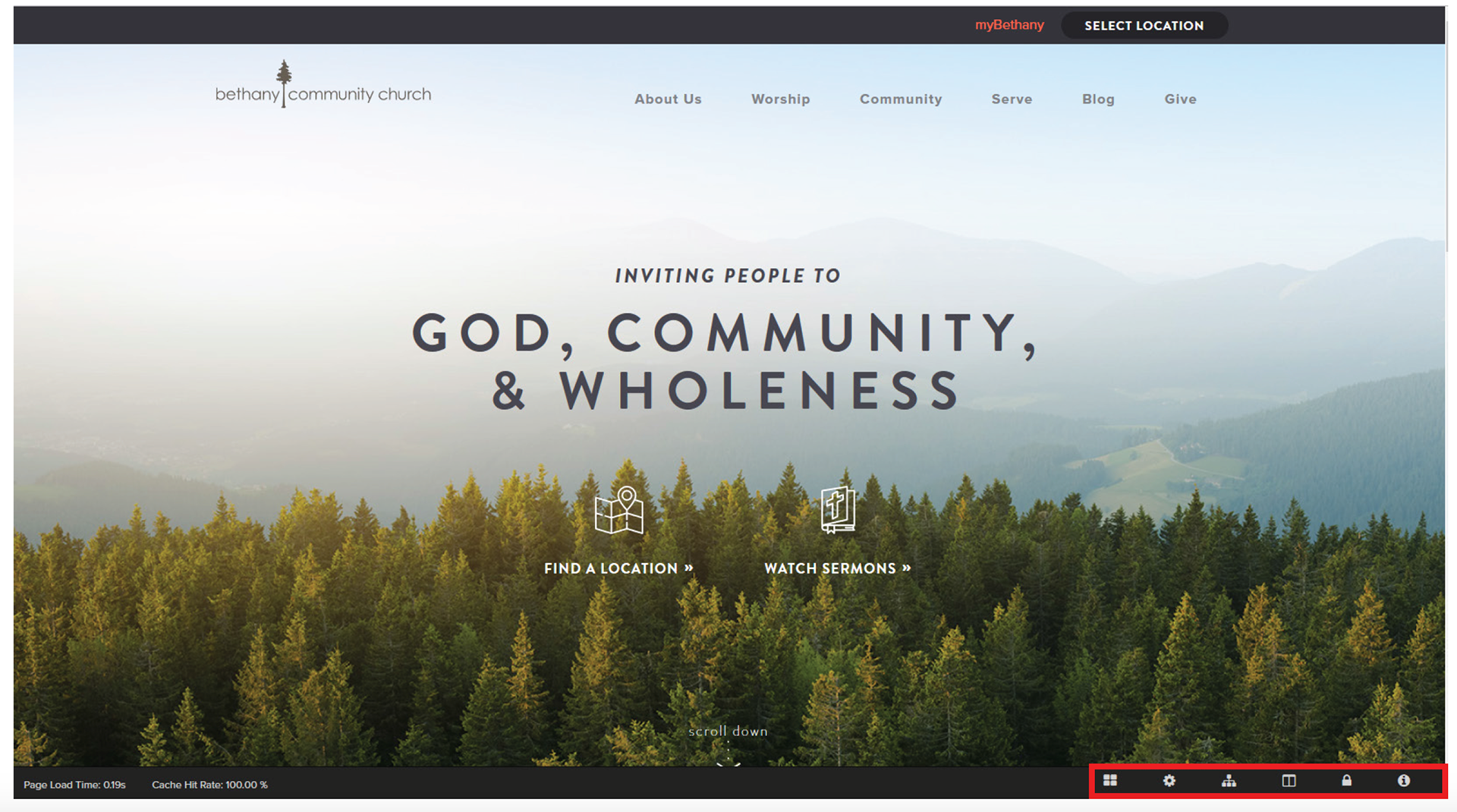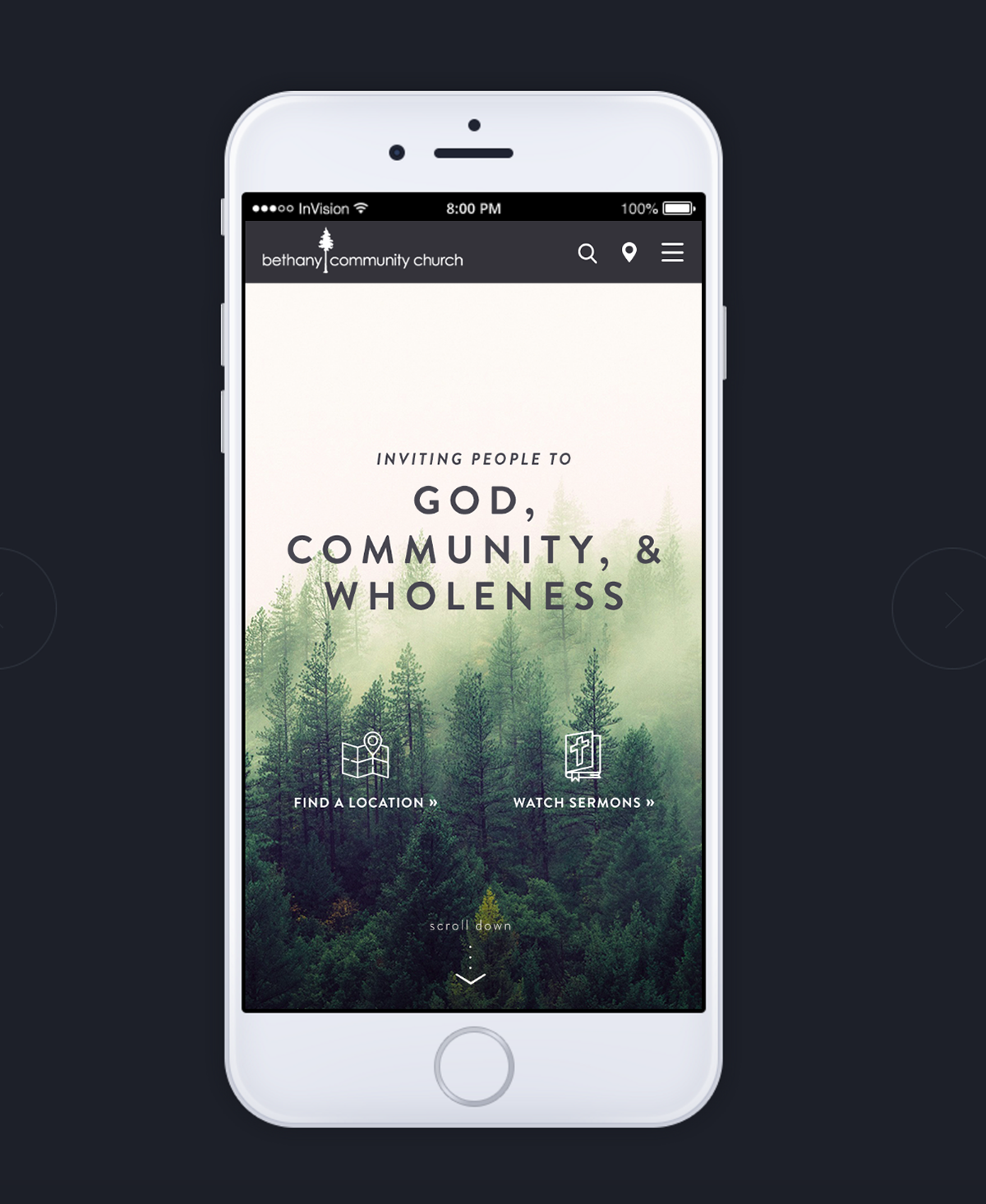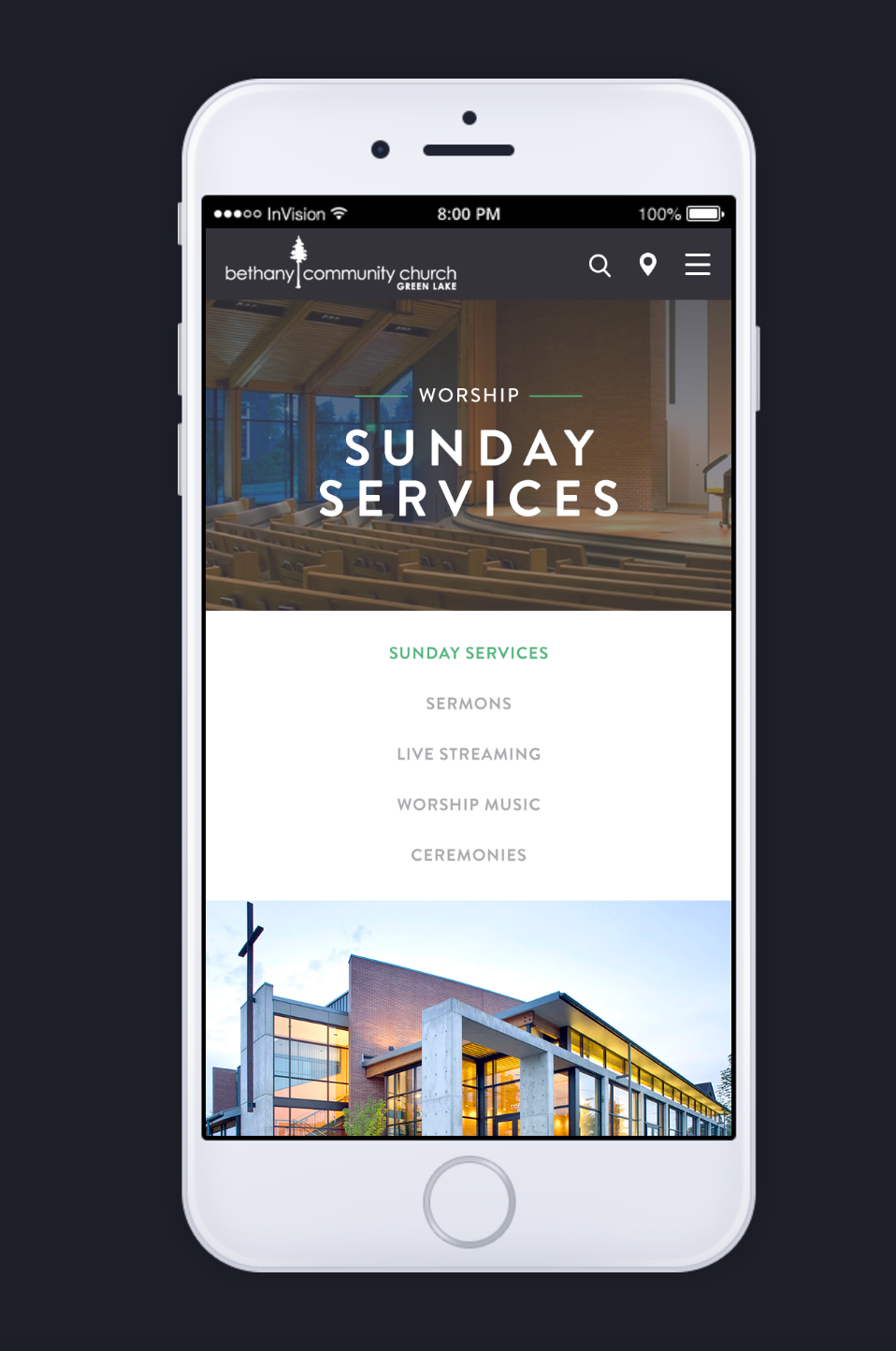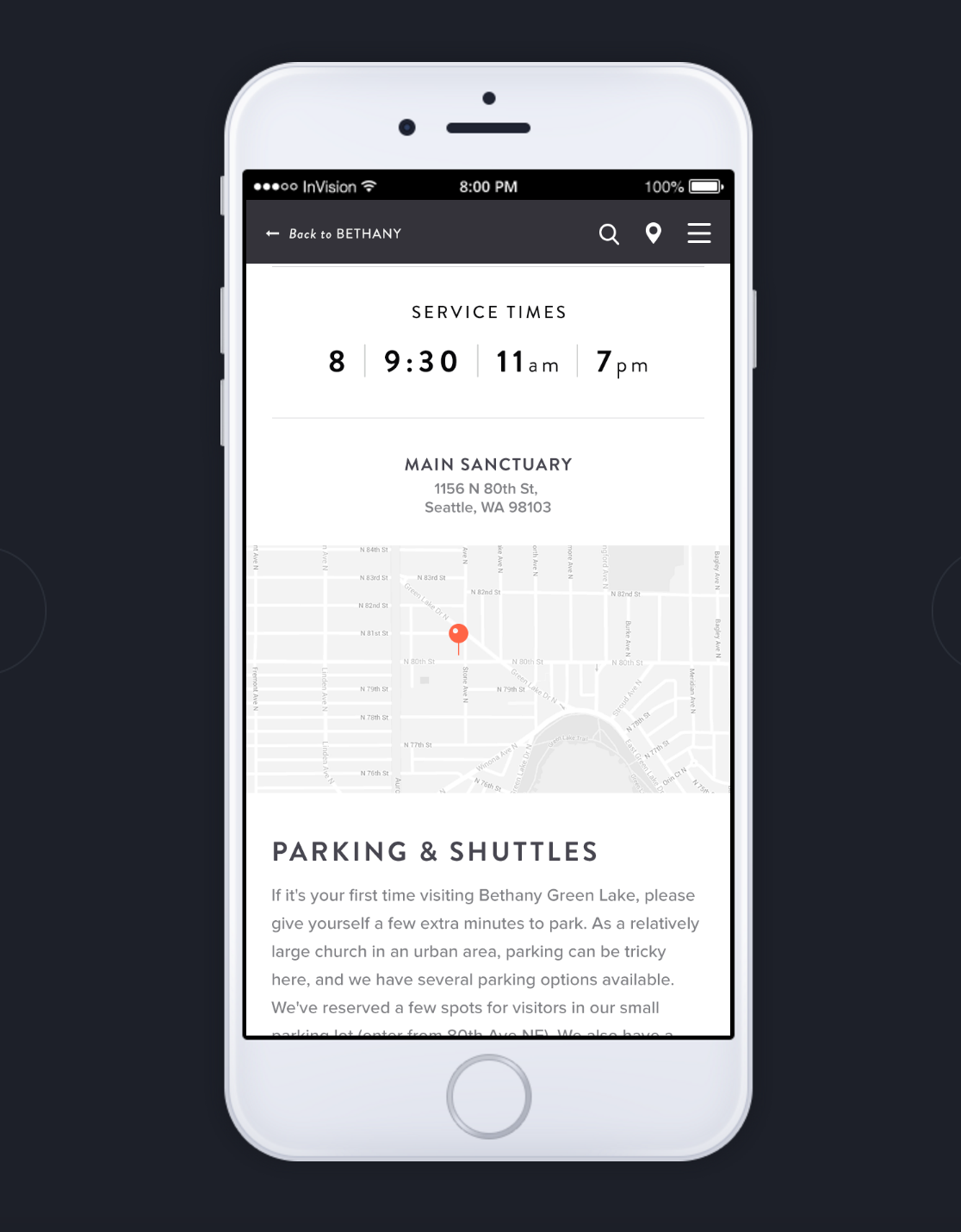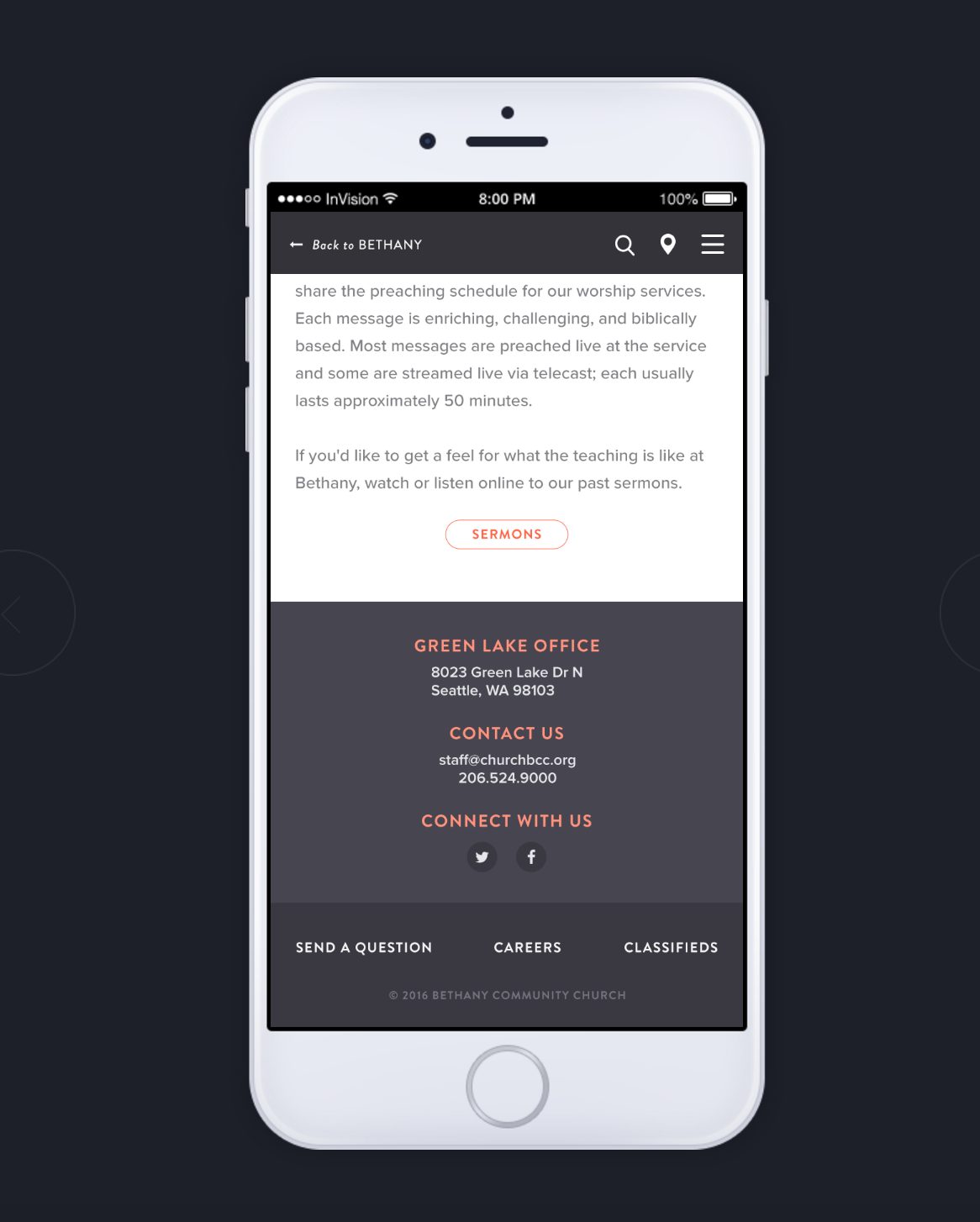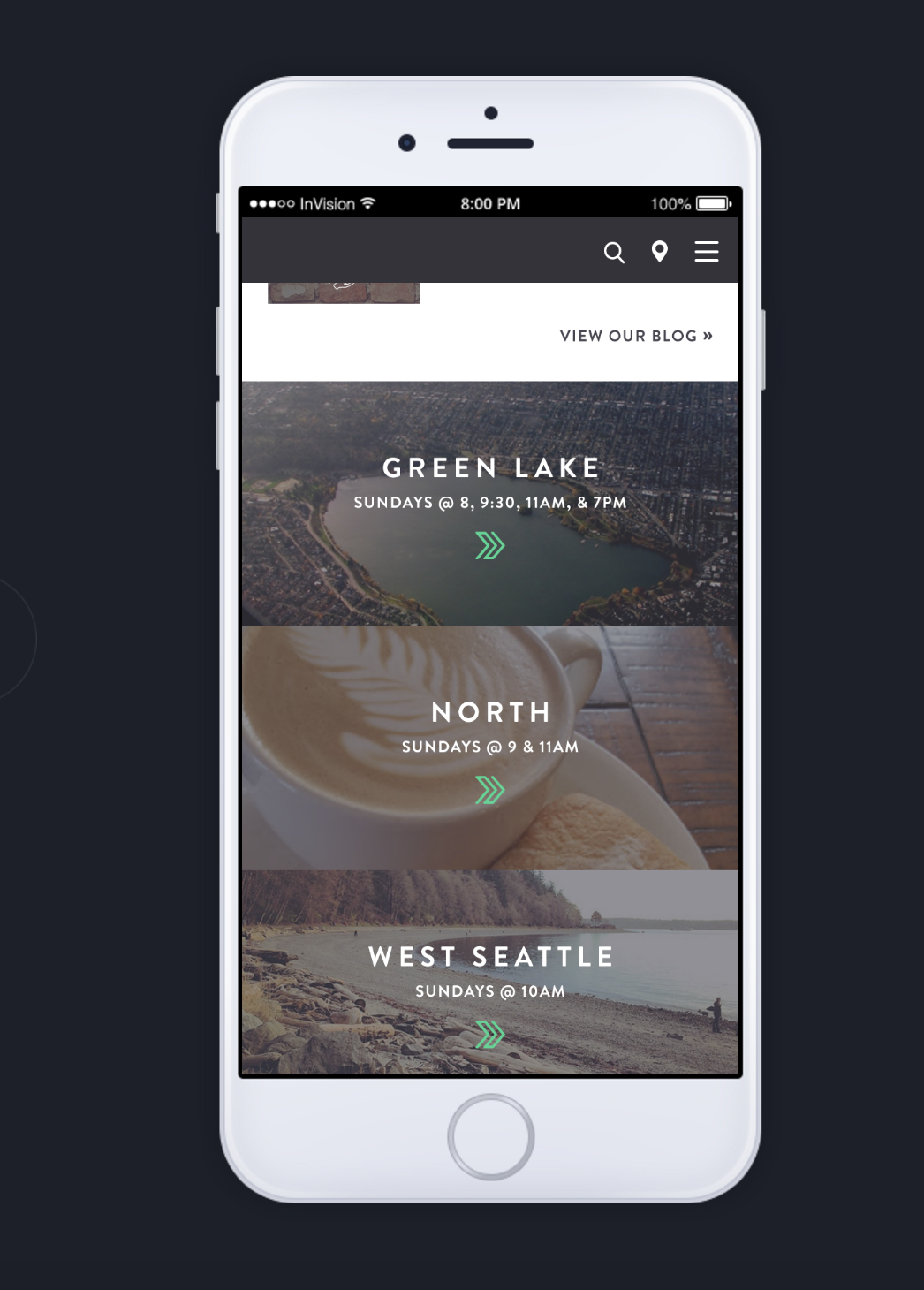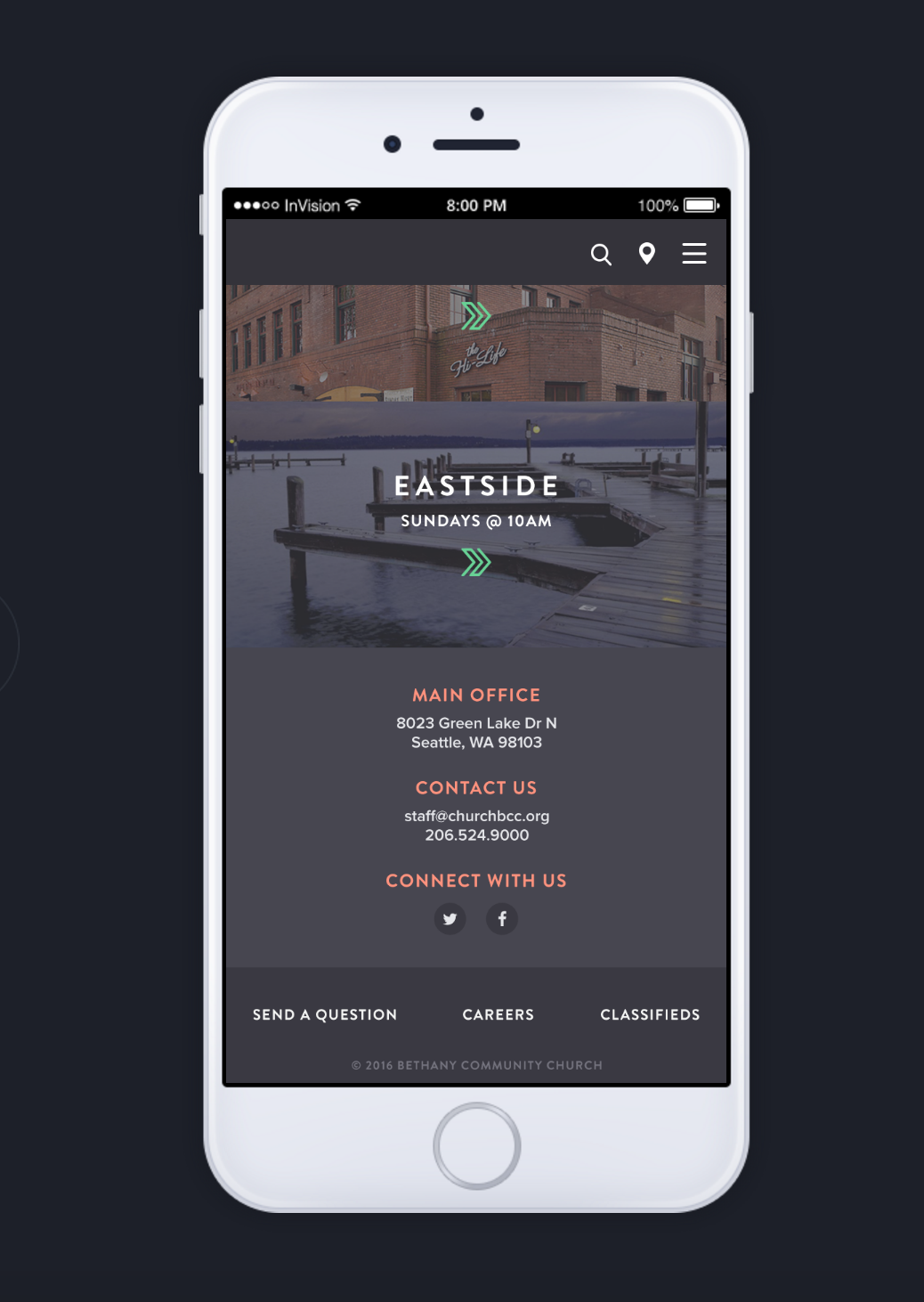 As the in-house Creative Lead on a small team, my role was to be the client, but also the brand manager/product owner. Nonprofits and small in-house teams often allow for the wearing of many hats, and this project was no different.
I was the key advocate for ensuring the site map reflected both our organizational goals and what our users would need most. I also ensured the design system we created was carried across to all pages of the site—and even into our print materials—as we built out the pages in-house.
We chose a content management system that worked well for our needs—it was important to allow the teams at six different locations of the church to exercise some level of autonomy while also limiting editing access to maintain a consistent, unified appearance. 
We made sure we could incorporate database integration into specific pages of the site. To help facilitate all of this on a tight timeline (just a few weeks from final designs to launch), I set up a team in Slack (a new tool at the time) to coach a team of administrative coordinators to be comfortable updating the site on a regular basis and to support one another as they had questions.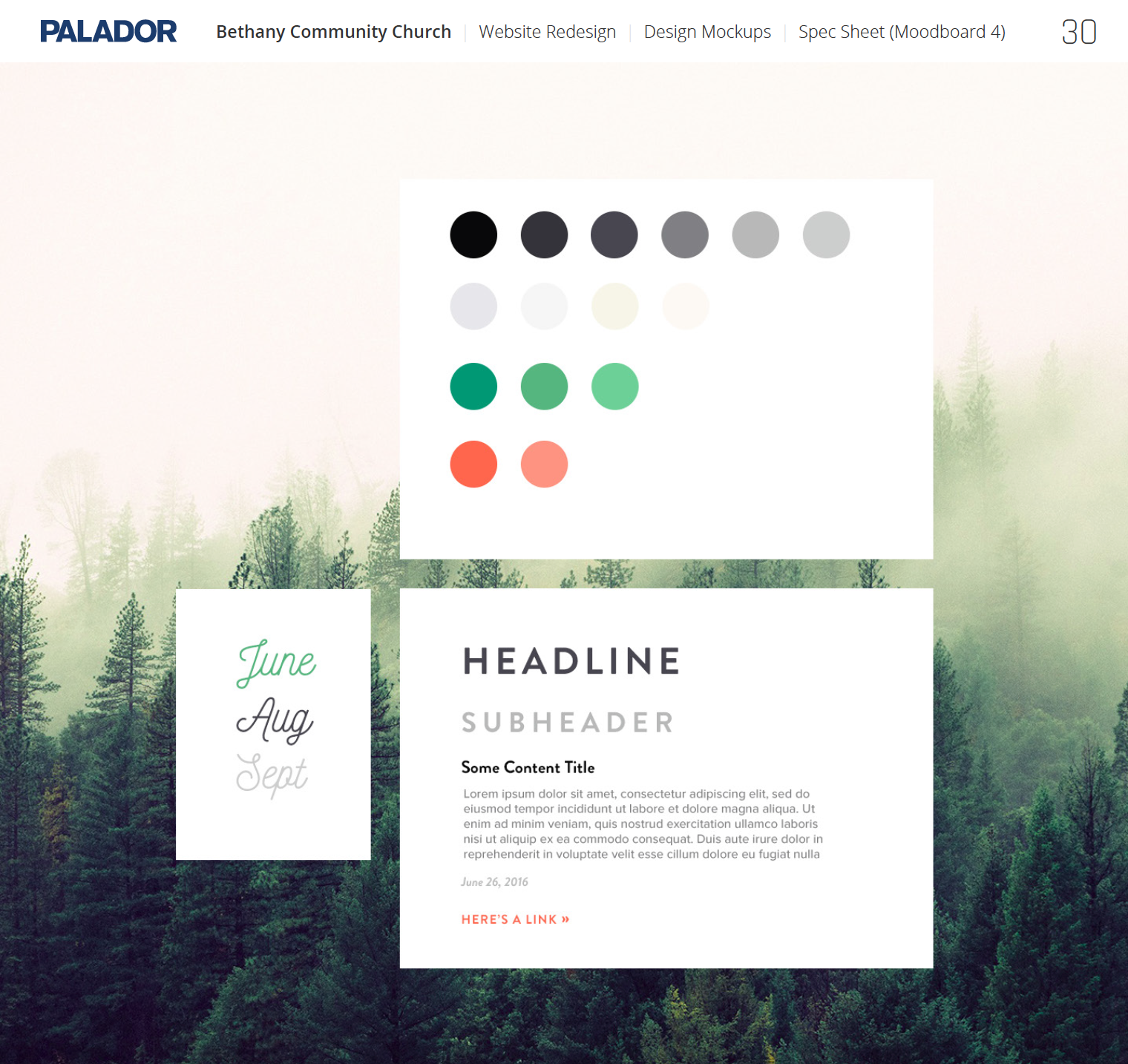 Next time, I would take the time to do more user-research through interviews and allow time for testing—with end users, not just our internal team. This would be especially valuable as it relates to how upcoming events appear on the site and allowing flexibility for subpages and groups.
Overall, I think the biggest success here was establishing a new site that was responsive and gave each location it's own identity as unique but part of the whole. It was truly part of establishing a new organizational model for the church—reflecting this in our communication channels continues to reinforce program decisions and the ways members connect with one another.