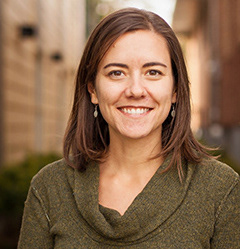 I work with in-house teams to create beautiful solutions. 
I'm looking to combine my
visual design
skills and experience with
content strategy
,
information architecture
, and
systems
. I enjoy leading groups to generate ideas and brainstorm solutions, analyze research findings, and ask great questions. I look forward to continuing to mentor younger designers, sharing sketches that spark new ideas, and fine-tuning the details before shipping a product.
In the fall of 2019, I completed the UX Design program at General Assembly

 

here in Seattle. With these new perspectives and my experience with nonprofit organizations, I'm looking for a new role on a great team that truly empathizes with their end-users. I find that strong, diverse teams and clear goals bring immense value to my work. 
For the past five years, I've been focused on the creative work and strategic communications of two of Seattle's oldest churches. These communities are over 100 years old, and both have experienced significant organizational restructures and growth in recent years. In a city experiencing massive changes, these organizations are innovating, and it was an honor to be part of such transformative seasons in both of those communities. Both churches are growing, building, expanding, and reorganizing in spaces of empathy to connect deeply within their neighborhoods. It was incredibly meaningful for me to be part of such diverse communities.
Most recently, I've been working with the design contract at Ravensburger. You may know them as the creators of well-made jigsaw 

puzzles, Brio trains, and

 a collection of games for brands like Disney. We're currently working on some really great licensed products I can't wait to see on the market. I've really enjoyed seeing different production lifecycles and learning more about a new industry.
In my personal time, I'm training for a triathlon, enjoy cross-country skiing, and advocate for safer beauty products in the US. O
ne Friday each month, you'll find me sharing hugs and high fives with the community at CreativeMornings Seattle
.