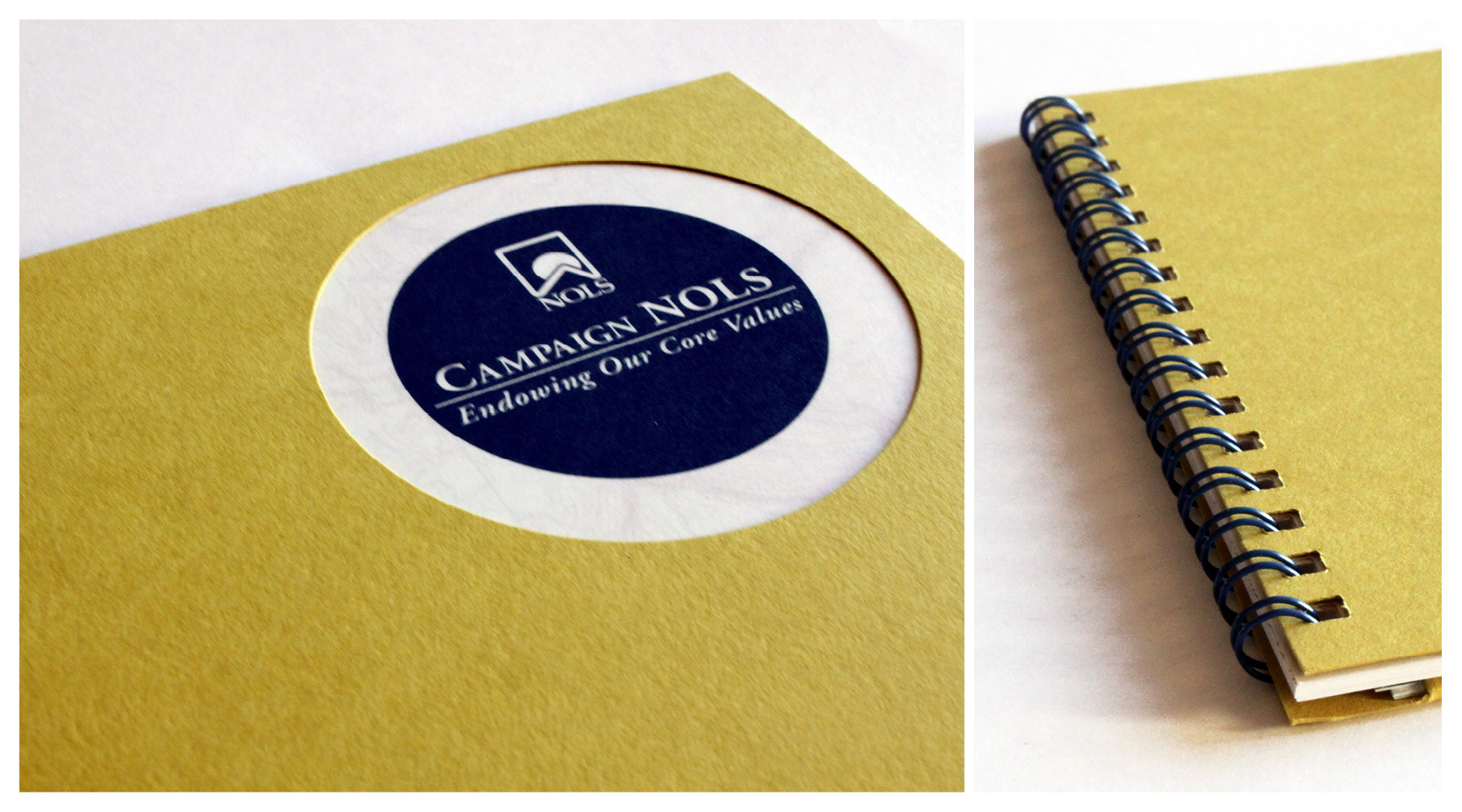 For the fly-sheet, I hand-sorted through piles of old, used maps from NOLS courses (

yes, really!

). Then, I hand-delivered the ones that weren't too torn, taped, or ripped to the printer in Denver. They were then trimmed and bound into the booklets.
I focused on using a limited palette from NOLS' brand standards, focusing on Adobe Garamond exclusively. The goldenrod yellow, navy blue, and pops of red became a mainstay of the campaign. See how another designer used this system to create a wrap-up booklet of the campaign.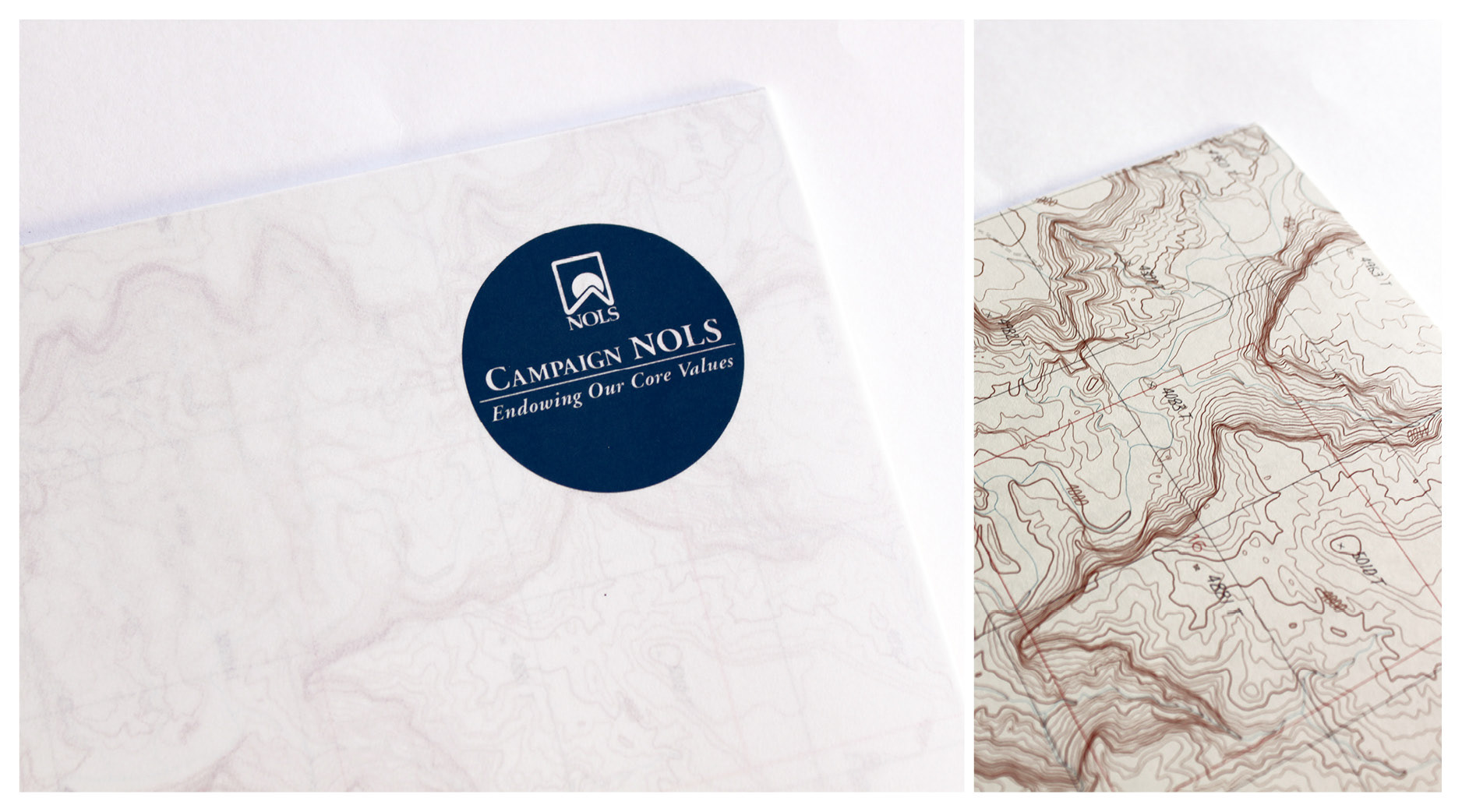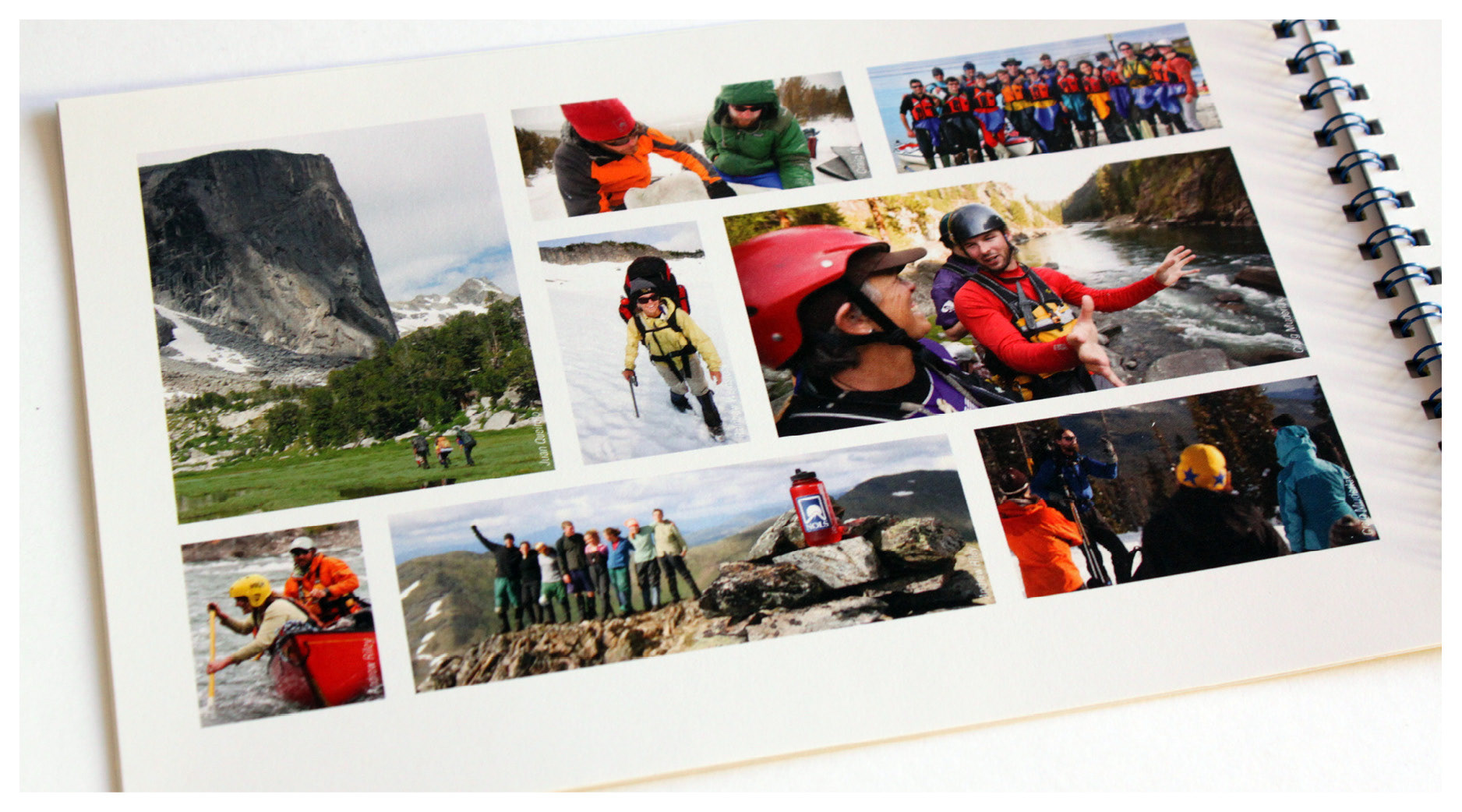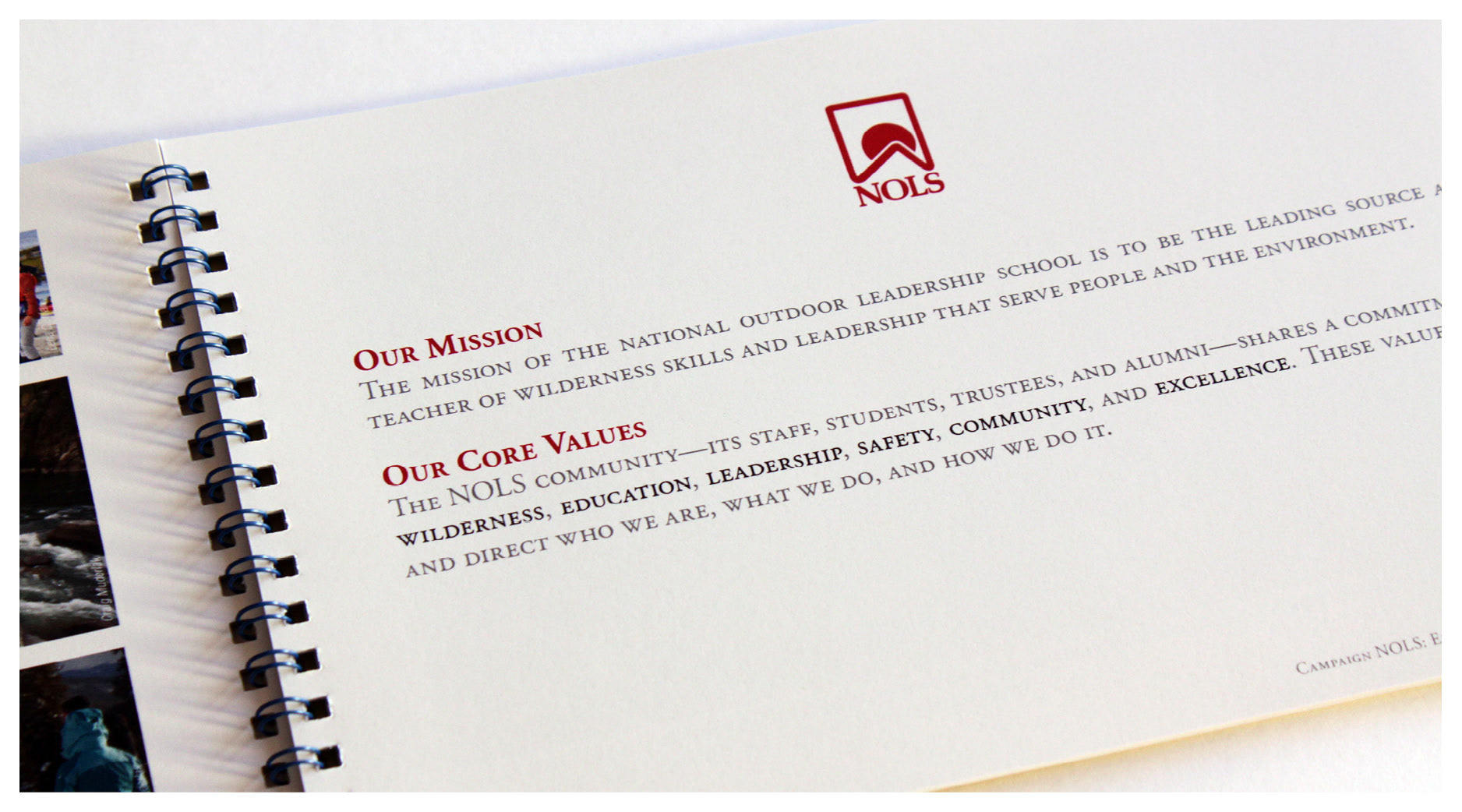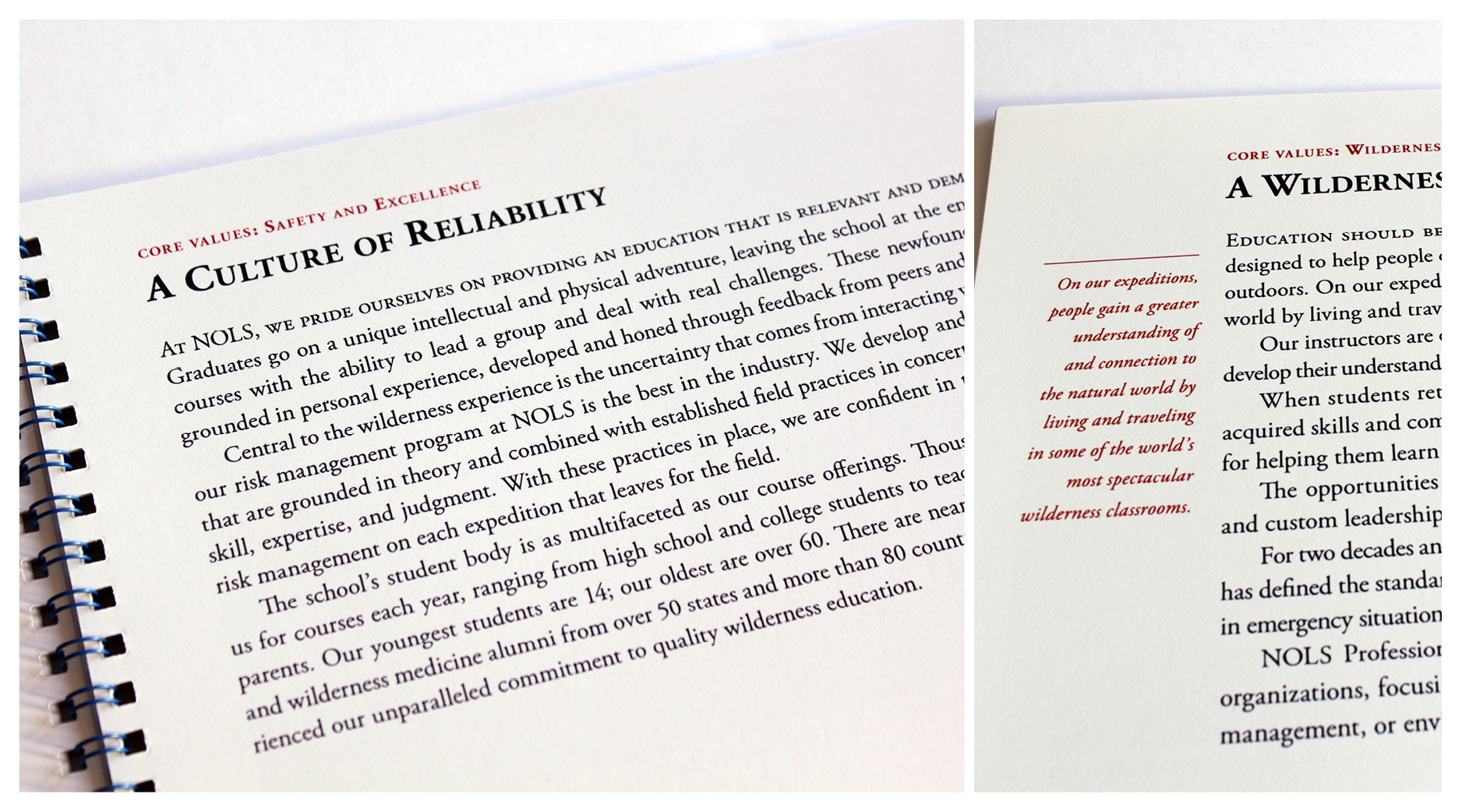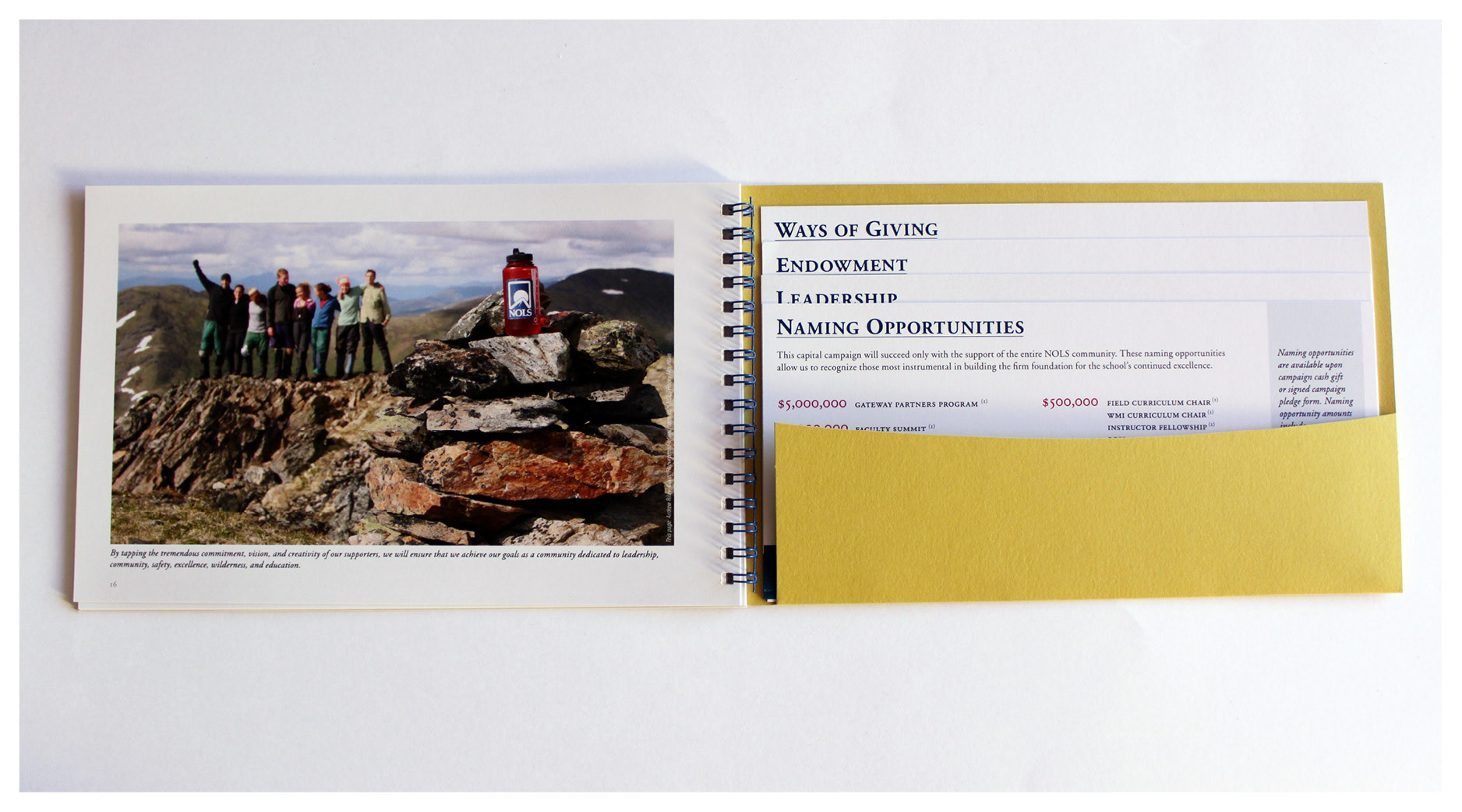 The inside back cover provides a pocket for inserts. As details like naming opportunities changed, we updated and reprinted these inserts in smaller runs throughout the campaign.